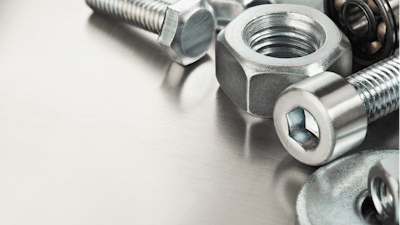 iStock
Industrial fasteners are as critical for manufacturing and construction as connective tissues are for the human body. The analogy perfectly describes the function of industrial fasteners and how they are key to the proper modeling and functioning of machines, vehicles, aircraft, and electrical equipment.
Today, industrial automation is not just a buzzword. The process of combining machinery with technology has created prospects for expansion in various industries comprising automotive, construction, aerospace, petrochemical, and agriculture, to name a few.
Streamlining of industrial operations through automation has translated into better production potential and outcomes. Keeping this in mind, manufacturers have realized the fact that there is room for innovation in every single type of industrial equipment.
As historical approaches no longer fit the brief, industrial fasteners are constantly being updated to align with the ongoing advancements in their field of application. Tailor-made screws, alternative material variants, and technology-infused testing processes have been observed in the pursuit of innovation in the industrial fasteners industry.
Below are some key trends adopted by industrial fastener manufacturers to level with dynamic end-user requirements.
Unconventional Materials to Suit Multifarious Applications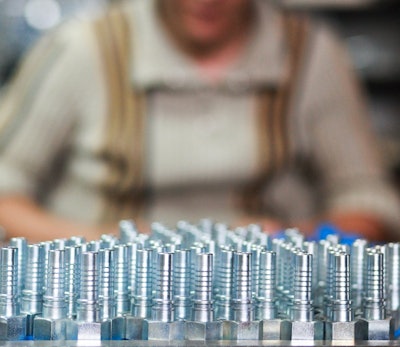 Heavy machinery, automotive equipment, and minute fasteners used in electronic products are subjected to constant temperature changes. In some cases, these fluctuations result in metal distortion, bulging, and overall product damage.
In terms of electronic products, it is imperative to maintain the weight of fasteners as low as the margins, which can possibly result in damage incurred during the final stages of assembly. Such damages lead to financial loss and fatigue, further hindering the flow of operations.
To curb these problems, the incorporation of novel materials like carbon fiber and alloys is coming to light. These materials facilitating the development of lightweight, corrosion-resistant, and superconducting industrial fasteners, while being actively tested for efficacy in different applications and scenarios.
For instance, hybrid fasteners made from metal and injection-molded plastic material can be cost-effective, lighter, and easier to install as compared to metal fasteners. Plastic fasteners can also be used for color-coding in electronic equipment, serving as identificatory elements that indicate possible system failure or damage.
Another material which is gaining popularity in the industrial fasteners industry is powdered metal. Powdered metallurgy comprises an amalgamation of metals and alloys including iron, copper, nickel, bronze, brass, and steel. Powdered metal processes are being highly utilized to create unconventional yet highly functional fastener shapes that are difficult to form using other heavy metals.
These materials have three major advantages: material flexibility, precision in mold-based mass production, and cost reduction owing to automation feasibility. Powdered metal materials can be customized by chemical composition formula to derive mechanical strength such as ductility, hardness, malleability, and tensile strength.
Incorporation of these metals results in a shorter delivery cycle, cost reduction due to mass production, and consistent stock maintenance for further use.
Alternative Thread Designs for Superior Grip
Conventional 8-round thread design has been used in the oil & gas industry for years. However, the old design might not bode well in extreme operational requirements for deepwater drilling.
In most thread designs, the root of the first thread takes 65% of the tensile load. Innovative thread designs tailored to the form of application could be developed for better functionality. To counter this mechanism, manufacturers are aiming at research and development to devise an effective methodology to spread the load throughout all threads in the fastener.
In terms of heavy machinery, a thread design that evenly distributes the tensile load across all threads can potentially reduce point loading and make the fasteners less susceptible to stress-induced damage.
For OEMs, participating as active design partners is emerging as a new trend. This will help them produce customized thread designs that suit the operation without compromising the tensile strength, mechanical properties, and sturdiness of fastener material.
Leveraging Nano-laminated Metallic Coatings for Corrosion-Resistant Fasteners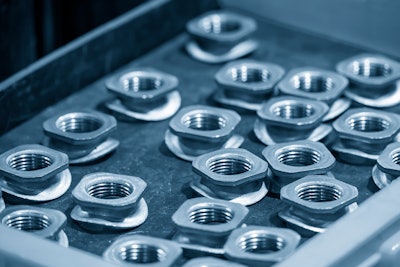 Nano-laminated metallic-coated fasteners are relatively new in the industry. These fasteners are dowsed in electro-deposited nickel, zinc, and other similar alloy coatings that are designed to comprise specific chemical properties that prevent surface-type corrosion.
Nano-laminated coatings involve a class of materials comprised of nanometer-scale layers that differ in composition, material microstructure, and phase. Nanolaminate metallic coatings in industrial fasteners provide a micro, corrosion-resistant layer protecting the substrate material from oxidizing.
In the electrochemically controlled deposition process of coating, a well-defined configuration of layered metal alloys is achieved on the material's surface.
With many years of research, testing, and field trials in inconducive environments, Seattle-based Modumetal concluded that a metal formulation of zinc and nickel provided effective corrosion resistance in surface appliances.
Soon after, Modumetal developed its patented nano-laminated coating formula known as NanoGalv. The NanoGalv coating system was applied to industrial fasteners such as studs, nuts, and bolts, with the coating layer being approximately 8 microns thick.
Going the extra mile, Modumetal tested the efficacy of its new coating on the nut torquing process. The experiment turned out to be successful as the K-factors in fasteners were not affected. Apart from this, field testing has also shown that NanoGalv coatings are no affected by standard installation tools including impact wrenches.
Miniature Fasteners: Playing a Big Role in Small Assemblies
Today, industrial fasteners are more design-driven to achieve proper utilization of space, the less, the better. A product of optimal design, miniature fasteners have become one of the most influential trends in industrial fastener technology.
When it comes to electronics, welding and adhesives are far away from being used as fasteners. Laptops, tablets, and smartphones would have been way more expensive and harder to repair if their internal parts were secured by adhesives and welding, making it seemingly impossible to disjoint permanently attached components.
Additionally, using adhesives in electronics hamper their productivity as excess heating could melt away adhesives, loosening crucial parts. As pocket-fitting gadgets are gaining popularity among customers, miniature screws and other fasteners are becoming manufacturers' go-to options.
Even in the automotive industry, lightweight and convenient cars are given more importance. A lighter vehicle uses less fuel, enhances mobility, and simplifies navigation. Thanks to miniature fasteners and screws, automotive parts can be easily assembled without adding to the weight of the vehicle body.
Prefabricated Fasteners for Easy Installation and Removal
Another emerging trend in the industrial fastener industry is the emergence of prefabricated structures that can be assembled and disassemble as per the requirement. Aligning with this trend, thread-based, and snap-fit fastener designs are increasingly gaining popularity.
The convenience and reusability of these fasteners is a key factor which is swiftly replacing permanent fasteners in industrial applications.
Besides this, installations of fasteners during the stamping process are gaining momentum. The installation process works in line with the stamping process, eliminating additional efforts required for insertion and assembly.
As the process performs two operations, it allows manufacturers to improve productivity, product quality and savings, and a competitive edge over their counterparts.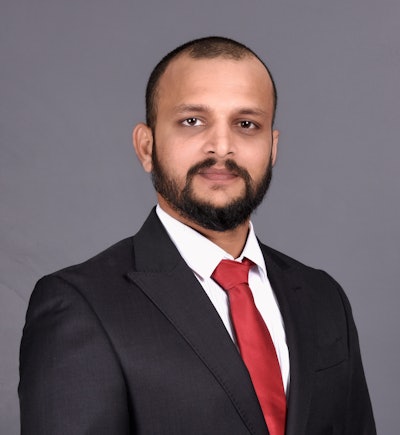 Shambhu Nath Jha is an experienced Senior Research Consultant at Fact.MR, a leading research and consulting firm. Fact.MR is headquartered in Dublin, and has offices in UAE and India. With an experience close to a decade, has helped over 50 large and medium to small business enterprise to foray into new markets, increase footprint in the existing bucket and understand the nature of the beast. He has authored over 300 industry research papers consisting critical information such as market growth, total addressable market, serviceable addressable market, market size, forecast, player strategies, market share estimates and winning imperatives along with recommendations. The insights presented in this article are sourced from Fact.MR's research findings on Industrial Fasteners market report.