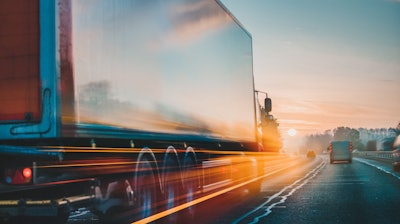 iStock
Empty grocery store shelves. Emails about delivery delays. Websites with "out of stock" as their mantras. The beginning of the pandemic showed one thing, there wasn't one business out there not questioning their supply chain.
In a recent report from the Institute for Supply Management, 97 percent of firms reported that their organizations have been or will be impacted by the coronavirus. Whether it's establishing relationships with multiple suppliers, gaining more visibility into the source of each component or moving your supply chain closer to home, there's much work that can be done in the short term to prepare for disruptions.
Here are a few tips for building a resilient supply chain:
Moving beyond single sourcing
The last six months have caused more disruption than most industries see in a decade. Many manufacturers have spent weeks or even months reevaluating existing suppliers and looking into strategic sourcing, especially if they relied on single or sole sourcing options. This approach traditionally enabled cost reductions, lowered administrative expenses and reduced decision cycles, resulting in a smaller supplier base which seemed promising for manufacturers years ago. But today's climate has proven just how dangerous it can be for a business to rely on one supplier for its needs.
Ava the Elephant, a manufacturer of a children's medication dispenser and a winner of the inaugural episode of Shark Tank made this mistake early in its manufacturing journey. After starting the business in 2009, its first wave of big attention led to product shortages due to its reliance on one supplier. Since then, the company constantly looks to form relationships with new suppliers. During COVID-19, this has allowed the business to effectively share data and keep suppliers informed rather than placing orders and making cancellations in reaction to the environment.
If you're still relying on single sourcing options, now is the time to identify back-up vendors for those materials.
Consider onshoring your supply chain
Many businesses are looking at moving parts of their supply chain to local regions – for US companies this means to North America. Local sourcing can make companies nimbler and allow for easier traceability. But bringing your supply chain closer to home does not have to be an all-or-nothing strategy. As businesses look to build a more extensive network, adding secondary suppliers domestically or using a contract manufacturer nearshore in places like Mexico could help mitigate the impact of future distributions and give your business more flexibility.
For example, NadaMoo! a dairy-free ice-cream maker faced supply chain challenges and an increase in demand at the start of the pandemic. The manufacturer not only experienced delays in obtaining ingredients, but also saw retail grocery demand spike as stay at home orders remained in effect. Even before the coronavirus, the brand was working to establish supplier redundancies with a goal of having at least two to three vendors for every product. Even with these redundancies, COVID-19 still revealed weaknesses as some of NadaMoo!'s suppliers were located in the same region – Southeast Asia which ultimately lead to delays. Based in Austin, Texas, NadaMoo! quickly addressed this challenge by turning to an existing supplier closer to home in Mexico to help them meet demand and shore up its network.
As indicated above, a local supply chain can benefit your business, but there are challenges associated with moving your network away from hubs like China. It's worth weighing both the benefits and obstacles of a change and understanding cost will be the biggest barrier. Replacing supply operations with similar facilities in North America is expensive. It's also worth nothing, in many sectors matching the expertise and experience found in China can be tough. However, promising alternatives like Mexico are becoming viable options for manufacturers in sectors including electronics, appliances and furniture.
Additionally, a mass exodus of US manufacturers decades ago drained the labor pool of workers with the necessary skillsets. These challenges are especially relevant for companies in cost-competitive industries where customers might be hesitant to spend more on higher priced products. A company needs to give these obstacles serious consideration before making any momentous decisions.
'Just in Case' manufacturing
Even with an established supply chain that can withstand disruption, optimizing inventory is key. It used to be all about just-in-time manufacturing – traditionally focused on a lean inventory model to help manufacturers cut cost. But in today's environment, just-in-time is no longer enough. Businesses need to be in a position to ramp up and have more inventory on hand.
Manufacturers must conduct a balancing act of holding enough inventory so they aren't facing a depleted supply chain, but not so much they tie up cash. It's important to identify the items in your supply chain that are fast moving. These are the products that are most likely to sell and are worth holding additional inventory for. On the other hand, make sure you're valuing old, slow-moving inventory accurately as well. Between housing, handling and administrative costs, the total cost of holding inventory can represent 25-30 percent more than the inventory's unit cost value.
The world will continue to change and transparency in the supply chain has never been more important. It will be crucial to keep planning for the best-and worst-case scenarios to be successful no matter what's thrown your way.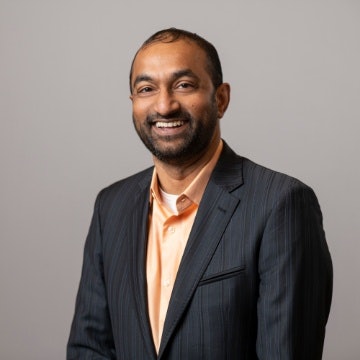 Ranga Bodla has over 20 years of combined product management and marketing experience in the software technology industry. As the Head of Industry Marketing for Oracle NetSuite, Ranga is chartered with driving the overall strategy and go-to-market success across all of Oracle NetSuite's industries. Prior to joining Oracle NetSuite, Ranga led a global team focused on the successful go-to-market of SAP's Governance Risk and Compliance Solutions. Ranga received a BS in Engineering from Trinity University in San Antonio.