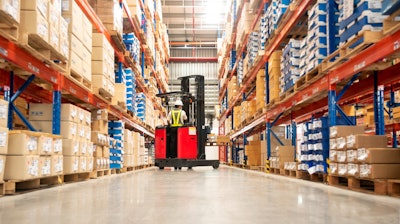 iStock
What is wholesale distribution? The wholesale distribution industry is known for buying products in bulk, storing them, and then selling them in smaller quantities to other businesses or organizations, such as schools, hospitals, or restaurants. Wholesale distributors play a vital role in the global supply chain and, throughout the COVID-19 pandemic, each of the four major sub-segments of the industry has experienced significant challenges.
Overall, both customers and supply partners are struggling financially amid quarantines and economic uncertainty. The pandemic has drastically shifted demand patterns, creating difficulty in determining what items to procure and store. Additionally, 75 percent of companies have reported supply chain disruptions because of transportation restrictions including border closures (Source). Nearly half of all wholesale distributors are reducing inventory amidst this uncertainty. Staffing was also affected during peak times—according to a Modern Distribution Management (MDM) quarterly survey, 87 percent of responding distributors have asked select staff to shift to remote work, and one-third of companies have reported layoffs (Source).
To thrive, each subsegment of the wholesale distribution industry must assess the best way to measure the shift in customer behavior, address supply chain disruptions, and manage staffing constraints over the short, mid and long term.
Impact of COVID-19 on Four Major Wholesale Distribution Sub-Segments
The wholesale distribution industry has four major sub-segments: healthcare, industrial, high-tech and food service. COVID-19 has affected all sub-segments, some more than others and each one in a slightly different way.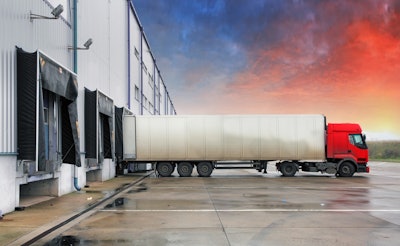 Healthcare Distribution
This sub-sector is at the center of the COVID-19 crisis, and distributors are playing a pivotal role. For example, leading healthcare players, such as McKesson, Cardinal Health, Henry Schein and Medline, are collaborating with FEMA and HHS in the relief effort "to expedite and increase manufacturing, sourcing, and distribution of personal protective equipment (PPE) and coronavirus-treatment-related medication" (Source).
Early in the pandemic, the pharmaceutical supply chain saw orders surge, especially in acute and retail settings. This surge occurred because of increased patient volume, insurers allowing for prescriptions to be refilled early and for extended periods, and the healthcare systems' execution of business continuity plans. As demand spiked, however, the pandemic greatly affected manufacturing hubs such as China and India. Mandates from national governments restricted the export of certain drugs, PPE and other essential goods used for treating COVID-19 patients. In return, healthcare distributors have increased the amount of inventory they have on hand and implemented processes to ensure that the customers and areas that most need treatments can access them. As the pandemic has continued, product demand has started to normalize, although pharmaceutical demand still exceeds supply in some cases.
Over the short and mid-term, COVID-19 likely will cause a rebalancing of drug manufacturing sites to accommodate national mandates. Wholesale distributors will need to show the capability to adjust to these mandates by reshaping their supply chain network. Agile and intelligent technology will be required to comply with to be defined quotas and reporting standards required of the industry.
Industrial Distribution
COVID-19 has affected the industrial distribution sub-segment more than it has the healthcare sub-segment. Industrial supply plants are closing or laying off workers due to softening demand, overstock in the supply chain or even site closings to curb the spread of the virus. Those that are still open are running out of components to assemble equipment. Product prices have been increased in many situations to accommodate additional demand and uncertainty while freight costs are simultaneously rising.
Larger industrial wholesale distributors who can handle e-commerce volumes are seeing a rise in revenue while those who are reliant on face-to-face interactions are seeing declines. The competition is forcing many industrial distributors to lower prices or grant special payment conditions to their customers to maintain cash flow. Many customers of industrial distributors are also asking for extended payment terms. Personal protective equipment for employees is challenging to find and updated safety standards and processes adds further to costs. Gross margins are shrinking.
With many customers wrapping up ongoing industrial investment projects in the next three to six months and the announced postponement of necessary replacements of outdated assets, wholesale distributors in this subsegment can see the signs of a downturn and are reacting accordingly. These distributors are investigating the possibility of aid from government stimulus packages and lowering their costs as a way to sustain their operations until this sub-segment recovers.
High-Tech Distribution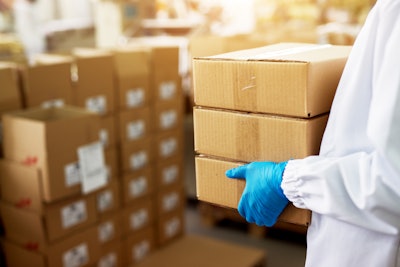 Wholesale distributors in the high-tech sub-segment have also been affected but are well-positioned to ride out the COVID-19 crisis. The shift to working from home and the need for infrastructure to support this shift will be a boon to this industry. For example, the rise in cloud computing and work-from-home technology will drive demand for chips in personal computers and servers. The increased use of digital collaboration tools, broadband consumption, and spending on network infrastructure will also drive demand.
Overall spending in this category will decrease during the pandemic because of recession fears and discretionary income reductions. Investment in 5G and other network upgrades will be put on hold until the supply chains and field workforce are put back into place. This subsegment shows hopeful signs, even in the near term, particularly in spending on personal computers. After the pandemic, pent-up consumer demand is expected to drive recovery in this sub-segment. Long-term demand forecasts should experience little change.
Food Service Distribution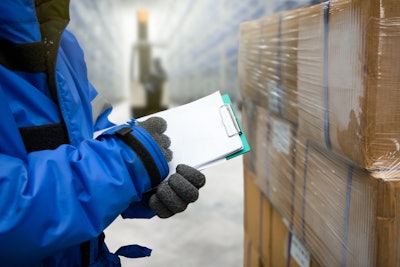 The food service sub-segment of wholesale distribution is experiencing the most significant disruption during this pandemic. The restaurant industry accounts for much of the success of the general economy; its sales surpass those of the agriculture, airline, railroad, ground transportation, and sports entertainment combined. This vital industry has already lost more than $120 billion in revenue and has been hit harder than any other sector (Source). More than 60 percent of restaurant owners say that existing federal relief is insufficient to allow them to keep employees during the downturn. Eight million restaurant employees -- or two out of every three -- already have been laid off or furloughed. Four in ten restaurants have closed, many with no hope of reopening (Source). 75 percent of operators said it is unlikely their restaurants would be profitable within the next six months (Source).
In April 2020, the National Restaurant Association asked Congress to consider authorizing and appropriating $240 billion to a proposed Restaurant and Foodservice Industry Recovery Fund. The fund would help restaurants meet debt obligations, rehire and retrain workers, and comply with new safety standards. Even if a variation of this act or the $120 billion RESTAURANTS Act gets approved, this industry will still be among the slowest to bounce back post-pandemic.
Meeting the Challenges of the Future
Technology will be vital in helping each unique wholesale distribution sub-segment evolve so they can succeed during and after the pandemic. For example, the pandemic has demonstrated that wholesale distributors need more than one backup supplier and that suppliers should come from all geographies. Predictive analytics can help distributors anticipate disruptions and act to find new supply sources so that their supply chains become more resilient. It can also help them seamlessly manage multiple suppliers to avoid risk and build relationships.
Technology can also enable process changes that trim costs while simultaneously improving the customer experience. These changes will position wholesale distributors for sales growth and profitability post-pandemic. Talent management technology can help wholesale distributors meet human resources challenges such as ensuring workers' safety, cross-training or upskilling of staff, and quickly onboarding new workers.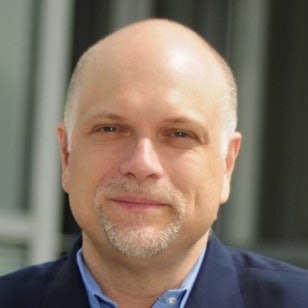 The pandemic and its accompanying recession will end. The hope is that all four sub-segments will take the time and energy to build more reliable supply networks and more efficient and customer-friendly operations that the post-pandemic world demands.
Magnus Meier is Vice President and Global Head of SAP's Wholesale Distribution Business Unit