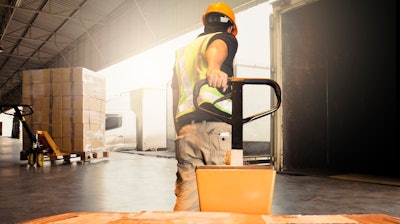 The global economy has never seen the type of disruption to its just-in-time supply network as it has from the COVID-19 virus and some say this should be a wakeup call for manufacturers and distributors to re-examine how they source products.
"The impact of the coronavirus pandemic on global supply chains is "a major disruption, along the lines of having an earthquake or a tsunami," Morris Cohen, Wharton professor of operations, information and decisions said according to Wharton Business Daily. "This is an unprecedented type of disruption. I don't think we've ever seen anything quite like this."
He isn't underestimating the effects of the pandemic.
A report by the Institute of Supply Management (ISM) shows the virus outbreak has caused supply chain disruptions for more than three quarters of U.S. companies, and many are already pricing in revenue losses this year as a result.

Of the companies surveyed that expect supply chain impacts (80 percent said yes), most expect that severity of the disruptions increased in the second quarter of 2020 and will remain elevated in Q3.
"The story the data tells is that companies are faced with a lengthy recovery to normal operations in the wake of the virus outbreak," ISM CEO Thomas W. Derry said in a statement. "For a majority of U.S. businesses, lead times have doubled, and that shortage is compounded by the shortage of air and ocean freight options to move product to the United States — even if they can get orders filled."
More than 44 percent of respondents said they did not have a plan in place to address supply disruptions from China.
Six in 10 (62 percent) respondents are experiencing delays in receiving orders from China and may lead to spot shortages of certain auto parts in the U.S. In fact, studies show 12 percent of U.S. imports of auto parts come from China, more than any other country except Mexico.
Also, The National Association of Manufacturers conducted a survey of its member companies on the impact of the COVID-19 outbreak to manufacturers. The 558 respondents were asked about effects to their supply chain and operations, their financial expectations and their emergency response plans.
35.5% of respondents say they are facing supply chain disruptions, with 64.5 percent saying they are not.
More than 53 percent of manufacturing firms anticipate a change in their operations in the coming months.
More than 78 percent said that uncertainty around the COVID-19 outbreak is likely to have a (negative) financial impact on their businesses.
Respondents were split between having an emergency response at their company (50.8 percent do).
What stands out in this study is the percentage of companies that do not have an emergency response in place for supply chain disruptions.
Other industry experts say that companies could "stabilize their supply chains" in multiple ways such as enlisting new suppliers, boosting inventories or invest in omnichannel distribution that includes additional online sales, according to a McKinsey report on the implications of the pandemic for businesses.
Another possibility is that businesses may look to source more of their products locally.

Meanwhile, the construction sector is reeling under the effects of the supply chain disruption. By conservative estimates, nearly 30% of all U.S. building product imports come from China, but some American construction firms rely on China for up to 80 percent of their materials, generally because they are less expensive.
Supply shortages have already impacted one of the country's largest home builders, Toll Brothers, which said that shortages of lighting fixtures and small appliances will delay the sale of 11 homes in California, according to Reuters.
While most major economic indicators show we've entered a recession, non-residential construction typically lags the overall economy by 12 to 18 months, said Anirban Basu, chief economist for the Associated Builders and Contractors. This means that many contractors can expect "far more difficult circumstances" next year.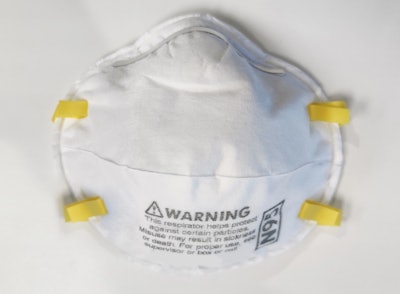 While construction is seeing the downturn, there obviously has been a sharp increase in sales in personal protective equipment (PPE) as the country seeks everything from masks, respirators, protective clothing and cleaning suppplies. Some of the country's largest industrial manufacturers of PPE, such as 3M, are taking steps to increase production and improve supply chain operations.
"In addition to working to ensure that our supply chains hold up to global demand for products like respirators, surgical masks and commercial cleaning solutions, we've taken steps to make sure our employees can lead safe and productive lives during the outbreak," 3M chairman and CEO Mike Roman recently stated.
He said that the company is "committed to balanced distribution of our products that both supports the response to COVID-19 and ensures product availability to our existing industrial and healthcare customers who rely on our products.
"Unfortunately, with the evolving situation, more of our production capacity must be dedicated to supplying healthcare and government/emergency response," Roman added. "We have notified our authorized distributors that we are prioritizing orders to help serve our base business – including hospitals – due to high global demand."
3M has doubled its global production of 100 million N95 masks per month or 1.1 billion per year to help health care workers deal with the virus. In the US, the company is ramping up production to 95 million respirators a month by the end of this year, with more than 90 percent designated for health care workers, and the
rest to other critical sectors, such as energy, food and pharmaceutical companies.
And while many observers are guardedly optimistic about recovering from the COVID-19 virus no one knows for sure yet how this crisis will eventually play out, for how long, or the effects it will have on the industrial sector and the overall US economy.
Jack Keough is president of Keough Business Communications. He was editor of Industrial Distribution for 26 years. He can be contacted at [email protected].