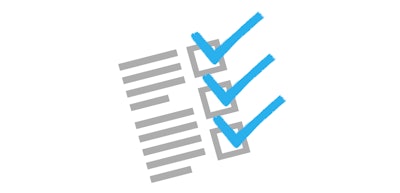 As we move deeper into 2019, the majority of manufacturers will continue to be profoundly impacted by digital transformation. From automating back-end processes to production and management, technology continues to alter the supply chain, resulting in higher customer and employee expectations.
Implementation of technological solutions and more advanced operations has forced businesses to re-evaluate current processes in order to not only meet customer and employee demands, but also maintain a competitive presence and advantage in the marketplace. How can manufacturers effectively maintain customer loyalty in light of these ongoing transformations?
Adjust Business Practices to Suit Customer Preferences
In the wake of digital transformation, customer service is vital to maintaining customer relationships and loyalty. In fact, 84 percent of businesses are aiming to improve the overall customer experience, according to a Dimensions Data Global CX Benchmarking report.
As businesses seek to digitize, decision makers should focus on improving the customer experience at every touchpoint across the supply chain. Considering tools such as sales order automation software can enable the sales team to focus more of their time on nurturing client relationships.
Meet Changing Customer Expectations
In a world where digital solutions have deterred and discouraged human interaction, it is perhaps surprising that businesses spend $1.3 trillion on customer service calls each year. Further, the State of Global Customer Service Report found that 54 percent of customers now have higher expectations for customer service compared to one year ago. Therefore, rather than discouraging interpersonal relationships through digital efficiencies, digital transformation should in fact encourage employees to emphasize personal connections with customers.
Consider the following questions: What are your customers seeking in the buying process? Are you anticipating your customer's needs? Is your CSR team connecting with customers at every possible touchpoint? Are you providing access to informative online resources to answer customer questions such as webinars or blogs?
The answer to all of these questions hinges on the need for CSRs to be consistently connecting with customers at every touchpoint of the buying cycle.
Automation has enabled businesses to keep up with this trend and offer an improved customer experience. By automating business practices such as administrative order processes, employees can focus their time on value-added tasks like maintaining and nurturing important customer relationships. Businesses need to recognize not only the importance, but the revenue generating power of the CSR team from reduced operating costs.
Use Data and Analytics for Business Advantage
With this abundance of new digital technology comes a plethora of data, both structured and unstructured. Recent research shows that businesses utilize data and analytics for two primary reasons: 63 percent aim to improve productivity and efficiency, while 57 percent are targeting more efficient and accurate decision making. Data and analytics can also offer businesses a solution and valuable insights into customer preferences and characteristics including purchasing habits, order times, preferences, and volumes.
Through these insights, we can adjust business practices as necessary in order to better serve customers. This can be achieved through offering product recommendations, pricing discounts, and reminders to reorder based on customer behavior. A recent study by SAS revealed that currently only 23 percent of companies have the capabilities to incorporate customer data and insights into business models even though 85 percent of marketers have seen the benefits of personalization in the purchase cycle. Possessing an in-depth knowledge into your customer's preferences and purchasing habits will guarantee that you are best serving your customers while utilizing digital transformation to your advantage.
Businesses will continue to invest in new technologies and decision makers should be focusing on digital transformations that will enable your team to concentrate on developing and maintaining unparalleled customer service. While digital transformations can be daunting, ensuring human contact is maintained throughout the buyer's cycle will support customer retention in the wake of ongoing business changes this year.
Earl van As is VP of marketing & product management of ecmarket. He may be contacted at evanas@conexiom.com. For more information, visit conexiom.com.
A version of this article appears in the March 2019 issue of Industrial Distribution.