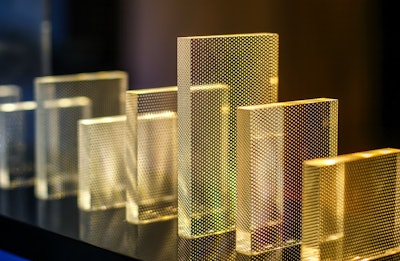 Gone are the days when shoppers are left in the dark about the origins of the products they buy. Supply chain transparency is a major competitive advantage at a time when consumers are savvier and more concerned about the provenance of their favorite products.
Emerging technologies make it easier than ever for companies to shed light on the origins of their products—and in doing so, they bring major advantages to companies jockeying for a lasting global market share.
Next-Generation Tracking and Data Gathering
Placing a "made in" label on something doesn't go nearly far enough anymore where transparency is concerned. For the purposes of informing the public as well as safeguarding their own reputations, companies these days are turning to new spins on old technologies to bring supply chain transparency into modern times.
Radio-frequency identification technology (RFID) is small enough today to provide tracking and information storage capabilities even in tiny products—such as jewelry. That's one of several use cases imagined by Hitachi, whose most recent RFID tags are thinner than a human hair and could help remove conflict materials from supply chains.
There are multiple supply chain transparency implications here:
Paper labels describe country of origin and other basic details, but RFID tags carry considerably more information, potentially from every step of the manufacturing and distribution process.
Electronic tags may be used to give each product or piece of freight shipment a unique identifier, which makes the detection and amelioration of counterfeit products easier—and product recalls simpler to complete successfully.
By bringing these kinds of identification and identification and tracking technologies into the supply chain, companies and consumers alike benefit from a greater awareness of where each product comes from and whose hands they passed through before arriving on their doorsteps.
Consumer and Shopping Portals for Supply Chain Transparency
Companies competing for market share need every leg up over their rivals — and supply chain transparency has emerged as one such competitive advantage. Insight into major companies' product supply chains is something consumers regard with increasing importance.
For instance, big-box retailers like Walmart and Tesco have for years now relied on third-party services to provide information on the provenance of imported goods—including cotton and textiles. Conflict materials and products assembled with child labor are very present concerns among regulators and shoppers alike.
To help shed the public misconception that big-box retailers benefit unfairly from underpaid labor, companies like Historic Future help businesses like these provide a glimpse behind the curtain when it comes to where products come from and how they're made:
Walmart and the textile companies it relies on, like Swiss-based Switcher Inc., answer the public's call for supply chain transparency in labor practices by deploying webcams throughout their factories and other steps in their supply chain. Customers can tune into these webcams for a look at who is actually producing their favorite clothing lines.
Some manufacturers partner with outside services to make ISO 14000 facility inspection results and product safety sheets available publicly and to provide information to customers about every step in the supply chain. In some cases, customers receive a code for their purchase and use it online for a full look at the provenance and pedigree of their imported and domestic products.
Customers who are privy to this wealth of details about their favorite products tend to become satisfied, repeat customers. This accumulated product data is just as valuable for internal audits and other processes — and helps companies stand by any ethical claims they make with greater confidence.
Supply Chain Transparency Isn't Optional Any Longer
Being able to brand a product with details about its provenance gives customers greater confidence in their purchases and provides investors with greater peace of mind.
However, making good-faith efforts to inject transparency into the supply chain is also a hedge against increasingly stringent regulations. In a globalizing world, products and product components can be sourced from anywhere, and shortages of even minor parts might mean manufacturers have to switch to a different provider mid-production.
The increasing number of variables in global supply chains means regulators must draw up rules and other guidance to stamp out questionable labor practices and even, in the worst cases, products of modern slavery and human trafficking.
California enacted the Transparency in Supply Chains Act in 2010 with the goal of shining a light on some of the neglected corners of our supply chains. Under the act, any company doing business in California and earning $100 million in annual earnings must make regular disclosures to address the following areas:
Completed audits
Verification for labor practices and product origins
Internal measures undertaken to achieve accountability
Training for employees
It should be noted that this act doesn't prescribe actions a company must take. Attorneys general can still bring legal action against companies it believes have violated federal or state laws. The immediate effect can best be thought of as an effort to surface information of interest. It forces disclosure and opens the door to corrective action.
Regulations like this rely on the market to correct itself. It forces critical supply chain transparency information to the surface and then uses public awareness and buying power, third-party whistleblowers, pending lawsuits and customer complaints, in answer to that surfaced information, to force change.
The above-mentioned technological solutions to supply chain transparency—such as advanced tracking devices for products, camera systems in factories, unique codes for production runs and individual products, and consumer portals for conducting research on purchases—provide companies with the tools they need to bring about change from within. Regulations like California's make it easier for the public to vote with their wallets and for watchdogs to turn up the heat.
Whether looked at from an ethical, competitive or pragmatic standpoint, there's little to lose in chasing improved accountability through technology—and everything, potentially, to gain.
Megan Ray Nichols is a freelance science writer interested in engineering, technology, and other science disciplines. She is a regular contributor to Manufacturing Transformation and American Machinist. Megan is also the editor of Schooled By Science. Subscribe to her blog to stay up to date on scientific news and follow her on Twitter.
A version of this story first appeared on the Cerasis blog.