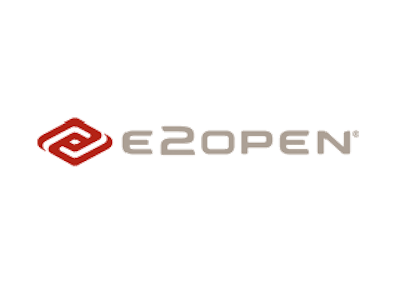 A full copy of The Chief Supply Chain Officer Report 2012 can be downloaded at www.e2open.com/csco2012.
Online recording of The Chief Supply Chain Officer Report 2012 webinar can be accessed at www.e2open.com/csco2012webinar.
Foster City, Calif., October 1, 2012 – Evidence that companies increasingly view their supply chain as a driver of revenue growth and competitive advantage, rather than just operational excellence, is detailed in the annual Chief Supply Chain Officer Report, published today based on research conducted by SCM World and sponsored by E2open. This global study of nearly 1,400 executives found that better customer service, faster new product introduction and stronger supplier relationships are among the key drivers by which supply chain professionals are creating added value for their businesses.
While almost two-thirds of those surveyed said operating cost reduction was a "very important" driver for their supply chain function, fifty percent also stated that increasing sales revenue and differentiating customer service from that of their competitors was also "very important". Specific ways in which supply chain excellence boosts top-line growth, according to survey participants, include the ability to launch new products on schedule, ramp up production quickly, encourage repeat purchases through enhanced customer loyalty and receive priority treatment from suppliers during periods when key materials and components are in short supply.
As a result, the importance of the supply chain function is growing. Six out of ten respondents agreed that "supply chain is understood as an equally important part of business success as sales and marketing or R&D/product development," compared with just ten percent who believed it was still seen as a cost center or service function.
Dr. Hau Lee, Chairman of SCM World and Thoma Professor of Operations, Information and Technology at Stanford University who co-authored the report, said "Our research shows that more and more companies are using supply chain excellence as a means to create value and competitive advantage. Those that still view supply chain management as a supporting function, or see it only as a way to reduce operating costs, have a lot of catching up to do. They are missing great opportunities."
Capitalizing on these opportunities, Dr. Lee added, demands close alignment between supply chain activities and business objectives. "A value-creation view of supply chain management requires supply chain executives to work closely as an integrated part of the company's top executive team. The supply chain function is not in the background in driving the company's strategic performance; rather, it becomes part of the steering team in the executive suite."
A full copy of The Chief Supply Chain Officer Report 2012 can be downloaded at www.e2open.com/csco2012.
Key Findings of the Survey Include:
Digital and eCommerce: The steady growth of online shopping is increasing supply chain complexity at many levels and forcing those closest to the consumer to adapt.
Social and environmental responsibility (SER): The trend towards SER initiatives seems unstoppable, and companies are becoming less tolerant of violations.
Risk management: The vast majority of companies have been hit financially by disruptions recently, and executives are on high alert when it comes to their suppliers.
Talent management: Supply chain leaders report increasing difficulty in the past year in finding, hiring and retaining skilled people – particularly in China.
Commenting on these findings, Kevin O'Marah, Head of Faculty at SCM World, said, "The implications for talent management in a global supply chain strategy include a need to diversify away from Asia, and China in particular. A move back toward high-wage countries may make sense for organizations working to balance their talent portfolio."
About the 2012 Chief Supply Chain Officer Survey
A total of 1,385 supply chain, operations, procurement, and other executives completed an online SCM World survey in July 2012. They work in a wide variety of sectors – the biggest being high technology, consumer packaged goods, industrials, food and beverages, healthcare, pharmaceuticals, chemicals, logistics and distribution, and retail – and are based across the major regions of the world: 38% each in the Americas and EMEA, 23% in Asia-Pacific. Half of the companies they represent have annual sales of more than $5 billion.
About SCM World
SCM World is the leading global community and think-tank for senior-level supply chain executives. More than 150 companies from across multiple industry sectors use SCM World's program of end-user-led webinars, live events, and research reports to enhance supply chain learning and development. They include Nike, P&G, Unilever, Cisco, HP, Starbucks, Nestlé, GlaxoSmithKline, AT&T, Shell, DuPont, BASF, Philips, and Intel. For more information, visit www.scmworld.com.
About E2open
E2open (NASDAQ: EOPN) is a leading provider of cloud-based, on-demand software solutions enabling enterprises to procure, manufacture, sell, and distribute products more efficiently through collaborative execution across global trading networks. Brand owners use E2open solutions to gain visibility into and control over their trading networks through the real-time information, integrated business processes, and advanced analytics that E2open provides. E2open customers include Celestica, Cisco, Dell, Hitachi, IBM, L'Oréal, LSI, Motorola, Seagate, and Vodafone. E2open is headquartered in Foster City, California with operations worldwide. For more information, visit www.e2open.com.