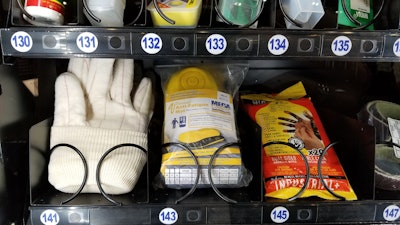 1sourcevend
Not all vending programs and providers are the same. Time and again, we hear from distributors that their customers had a negative experience with a previous provider. Common complaints distributors hear include:
They were hard to reach
It was difficult to obtain accurate information about units and inventory
It was cumbersome to make last-minute changes to items in a machine
Upfront training was expensive and lengthy
Vending contracts were complicated and not tailored to the customer's business
The vending program was not scalable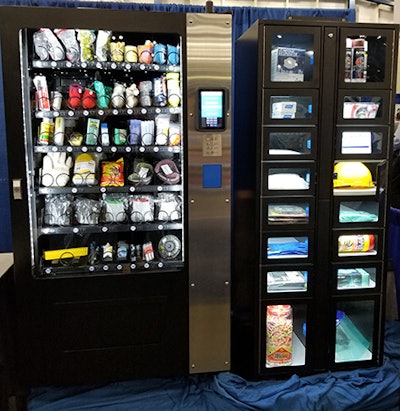 These experiences can keep distributors from introducing industrial vending to customers and leave customers unwilling to try again. Whether you are interested in adding industrial vending solutions for the first time or trying again, here's how to build the right program for your customers.
3 Customer Needs to Consider
Product Type
What does your customer want to vend? Industry needs are certainly varied and so are industrial vending machines. Do they want to safely store high-value items like power tools and paint supplies for employees to check-in and check-out as needed? Locker machines provide accountability and tracking of these supplies without requiring an attendant. Helix-coil machines hold high-use vended items of multiple sizes like gloves, batteries and grinding wheels. Or, perhaps, they want an all-in-one solution.
Location, Location, Location
Does your customer have one main location with a central hub for supplies? Or, do they have multiple sites that they would like to compare usage trends between. Do they need one machine or would they benefit from multiple machines and types?
What kind of internet access does the customer have to keep machines connected and usage tracking available? Machines with cellular access offer greater flexibility.
Setup and Restocking
It's a good rule of thumb with vending machines that the more moving parts and functions it offers, the more time it will require upfront to configure and may require the manufacturer for any future changes. The tried-and-true machine that has stood the test of time is the helix-coil machine. They are quick and easy to restock with modular configurations, dispensing items however your customers need them.
Whatever the vending program, be sure to provide a realistic expectation to your customer for initial time to get started, training needs, maintenance and future changes.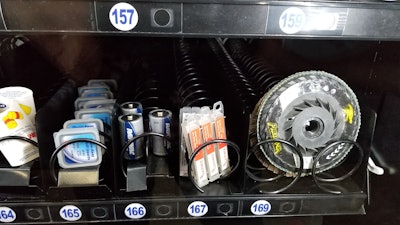 Inventory Control Software & Reporting
Most modern industrial vending machines come with embedded inventory control software to integrate inventory tracking with dispensing of supplies. Customers report increased visibility into inventory once they have robust real-time tracking capabilities and reports in place. This is important to a robust inventory management solution. Not all software and reporting are the same across vending machine providers. Here's what to look for in quality inventory management software.
Access Levels
You should be able to create a smarter inventory program from your own usage experience. Employees access vending supplies from key cards or pin codes, which software tracks, allowing you to follow usage trends and reduce or increase needed inventory items in stocking locations. Limits on repeat requests for specific items can also help with employee accountability.
Employee access can be tailored to job type needs, as well. For example, only small groups of employees may need specialized, tinted safety glasses. Their access to these glasses could be set exclusively, preventing other employees from mistakenly selecting the more expensive item when basic safety glasses would suffice.
Inventory Tracking Reports
To help with budgeting and forecasts, distributors and customers should be able to automate reports and frequency, like whether you prefer weekly or quarterly reports.
Beyond that, distributors find value in reports. For instance, inventory control software reports from their vending machines enabled one user to discover employees were hoarding supplies out of a fear of not having them at the right time. With mission-critical items in stock at strategically placed locations by employee work areas, they cut their usage in half because the hoarding stopped, and production rates steadily climbed.
For one manufacturer, before they added machines, lubricants would be stored in various places without inventory tracking, so management wouldn't be notified of shortages until they ran out, negatively affecting production. Installing vending machines with inventory control software at the employees' point-of-use sites allowed them to check the lubricants in and out and the distributor was notified via mobile alerts of low volume to ensure no stockouts.
Customer Onboarding
Look for vending solutions that are easy to understand and use without much coaching. Options like touchscreen and scrollable menus with names and pictures of equipment and supplies can also be helpful for sites where multiple languages may be spoken.
Most importantly, employees react favorably to industrial vending machines when they are near them and easy to just get what they need and go.
Vending Contracts
A critical step to success for a vending program is a simple, straightforward contract. Spend time with each customer to learn about their unique needs, but also about expectations like how often they will be billed for vending items, is stocked inventory consigned, and how quickly they are expected to pay. Share what data and reports you will provide and how often. By working out these details in advance, you can avoid assumptions and misunderstandings down the road.
The Final Word
Whatever your reason for considering vending solutions, be sure to look into different options and select the right fit for your business and your customers. Your customers are increasingly demanding vending; implemented properly, it is an essential tool for success.
Mark Hill has 40 years' experience in industrial distribution and vending. He is the founder of vending machine and inventory control software company 1sourcevend. Learn more at 1sourcevend.com or contact him at [email protected].