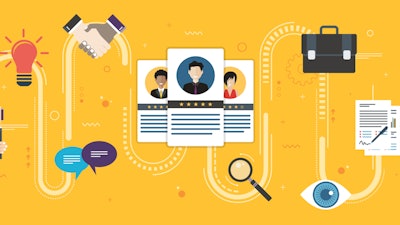 iStock
Recent statistics suggest that 8 of every 10 employees hired in the United States undergo some degree of pre-employment screening (e.g., background checks) that are regulated by federal or state laws. Screening new hires is not new; employers historically have done so particularly for jobs involving children, access to highly sensitive information, government positions, or duties requiring the highest degrees of trust and loyalty (e.g., bank tellers, etc.). With the change in technology, almost immediate access to background data and the proliferation of corporate ethics and compliance programs, the landscape for screening new employees has changed, especially in the last decade or so.
Simply stated, all employers should ensure that their pre-employment practices, procedures and vendors are adequate and conform with applicable law.
At the core of conducting proper background checks is the federal Fair Credit Reporting Act (FCRA), which imposes three key requirements on employers who obtain a "consumer report" or "investigative consumer report" (terms that are used interchangeably) – which are documents that contain information ranging from one's character, general reputation, personal characteristics, and/or mode of living, and which can involve personal interviews with sources such as your neighbors, friends, or associates as well as information regarding one's credit history, criminal history, social security verification, motor vehicle or driving records, education and employment verification and history. The following three requirements should be implemented when an employer conducts background checks or screens potential employees:
First, before conducting a background check, advise the applicant, in a stand-alone written form, that the employer intends to obtain a consumer report or investigative consumer report, have the applicant acknowledge his/her consent to doing so, and identify the vendor, by name and contact information (most businesses utilize a qualified consulting firm to do so). The form should make clear that adverse employment action could result.
Second, while some practitioners will suggest limiting the use of information in any such reports to decisions that will negatively affect the applicant's employment opportunities, candidates should be given a "pre-adverse action notice," stand-alone, advising/providing the applicant (a) that the employer is considering such information (including for potential adverse employment action), (b) a copy of the candidate's rights under the FRCP (found at https://www.consumer.ftc.gov/articles/pdf-0096-fair-credit-reporting-act.pdf), and (c) a reasonable amount of time to dispute anything in the consumer report, which depends on the facts and circumstances. Quite often, five (5) business days is a reasonable time.
Third, while the applicant can dispute the information (and the employer should allow the candidate time to do so), the employer should advise the applicant of (a) its adverse determination, (b) the identity of the vendor that provided the consumer or investigative consumer report which the employer considered (even if not the actual, technical ground for denial of employment), and (c) a right to obtain a free copy of the report plus the applicant's rights to contest its accuracy.
It is also good practice to advise the applicant that the vendor did not have any hand in the employment decision, as much as it is to secure a release from the applicant in the first step as to use of any consumer report. In fact, your contract with a vendor may dictate as much. To this end, employers who conduct pre-employment screening and background checks should ensure that (1) they are working with a qualified vendor (oftentimes members of an appropriate trade association), which are sometimes referred to as a consumer reporting agency, and (2) any contract between it and the vendor is adequate. Doing so should involve counsel, and a determination if a policy of how the company conducts pre-employment screenings and background checks, and, if not, whether it should, including accounting for other, and in particular state, laws which can change the lay of the land for background checks and related pre-employment steps beyond FCRA requirements.
To that end, employers should keep in mind that not all consumer reports should encompass all information. So, for example, if driving is not required as part of the applicant's job duties, it may not be necessary to obtain driving records. What all employers should keep in mind is that EEOC regulations and practices require that any selection procedure be job-related and consistent with business necessity. As such, it may make sense for your business to tailor screening policies (even if internal and/or unwritten) to that which is job-related and consistent with business necessity. Further, employers should not lose sight of state law requirements, which can impose additional obligation within the broad frame-work emanating from multiple laws surrounding hiring new employees – the Equal Pay Act, the Age Discrimination in Employment Act, the Americans with Disabilities Act, FRCA, regulations implemented as to those laws, and state and municipal laws. For example, several states have recently adopted:
"Ban-the-box" laws that limit when an employer can use the collection of a job candidate's criminal history. Statistics show that ethnic minorities have a high percentage of arrests and convictions of crimes. This can pave the way for disparate treatment claims (which is one way to assert illegal employment discrimination – i.e., being treated differently than other employees who were similarly situated, and that the difference was based on a protected characteristic).
"Equity Pay Laws," which limit whether an employer can even ask on an employment application (putting aside the stand-alone FICRA forms needed for background checks), where simply asking for prior salary history on an employment application (and hence part of the screening process) becomes illegal.
While a not-insignificant sample of the types of legal limitations existing in connection with the hiring of candidates and their employment application and screening process, employers must be aware of these limitations. Employers should have consistent internal policies on handling pre-employment inquires, including background checks and screening processes, use well-vetted vendors with proper contracts, and implement a solid set of forms and practices for handling the use of consumer reports. With the overlay of federal, state and even municipal laws as to employment applications and hiring processes, employers should not go this alone, but instead work with their vendors and counsel.
There is a myriad of areas of concern in the hiring process that employers should consider, regardless of what law they evolve from. The following list exemplifies some well-known areas of concern in any pre-employment application, screening/background and hiring policy:
Age and Date of Birth;

Gender, Race and Religion;

Physical Traits and Disabilities;

Education Information and Success;

Criminal Arrests and Convictions;

Credit, Salary and Garnishment History;

National Origin and Citizenship History; and

Smoking, Drug, or Alcohol Use (or Abuse).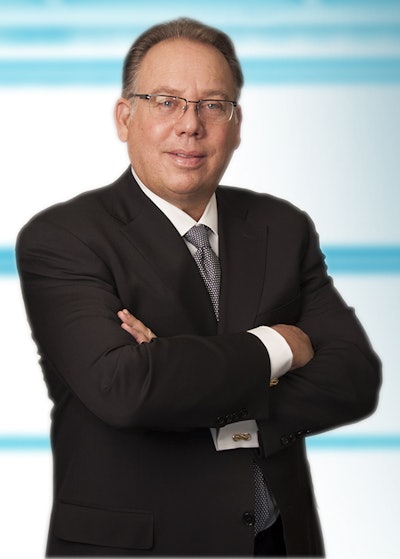 As Benjamin Franklin advised, "an ounce of prevention is worth a pound of cure." Employers are well advised to have competent counsel review all forms, electronic applications, applications, and procedures used in the hiring process, including consumer reports, background and screening data, and the implementation and notification of this material and information – before suit is filed for violations of any number of laws such as negligent hiring, FCRA violations or discrimination claims.
Fred Mendelsohn is a partner with Burke, Warren, MacKay & Serritella PC in Chicago, IL. Distributors are encouraged to direct questions to Fred at fmendelsohn@burkelaw.com or 312-840-7004.