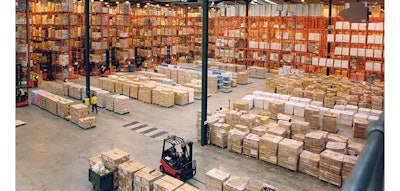 A new analysis of global warehouse rental prices showed a sharp increase in U.S. rates last year amid the continued growth of online shopping and subsequent delivery demand.
The Wall Street Journal reports that commercial real estate firm CBRE estimated a 10 percent jump for rentals of prime warehouse space in the U.S. from 2014 to 2015.
E-commerce, in particular, drove up prices near population centers and shipping hubs as retailers sought to get products to customers as fast as possible.
Of the nine largest rental rate increases between 2014 and last year, six were in U.S. markets, with Oakland easily leading the world with rates that increased by nearly 30 percent.
Overall, the average U.S. rate jump was well ahead of the 2.8 percent global increase, but the most expensive warehouse rental markets remained overseas. Hong Kong topped the list, the Journal reported, with Tokyo, London, Singapore and Stockholm rounding out the top five.
CBRE also projected a 6 percent increase in top markets' rental rates this year as demand continues to outpace new storage facility construction.