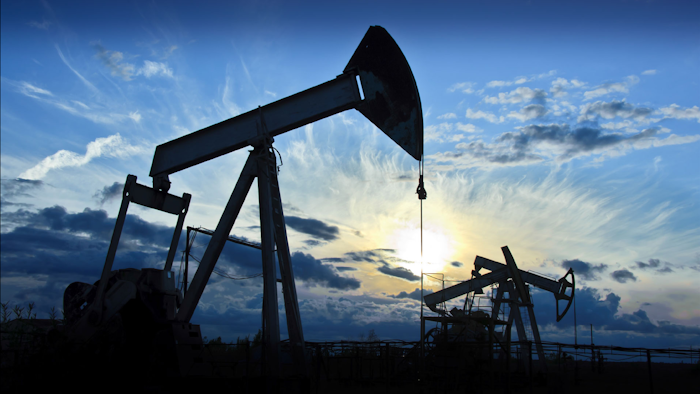 The U.S. active rig count continued its recent growth streak last week, marking its fifth straight weekly increase after more than three straight months of decline. Meanwhile, the price of WTI Crude oil started and ended last week at about the same mark despite enduring a considerable one-day plummet on Wednesday.
The U.S. added two rigs to its combined oil and gas count last week. The count of 931 — from oilfield services provider Baker Hughes — was up 307 year-over-year (YoY), or 49.2 percent. Previously, the count had fallen to a six-month low of 898 on Nov. 3.
The U.S. added two oil rigs last week, moving the oil count to 751. That count is up 253 YoY, or 50.8 percent. The U.S. gas rig count remained at 180 — up 119 YoY, or 51.3 percent. The U.S. miscellaneous rig count remained at zero.
Of last week's combined rig count, Texas added five, Mexico added three and Pennsylvania added two, while Louisiana and West Virginia added one each. Ohio lost four and Colorado lost three, while Kansas, North Dakota and Oklahoma lost one apiece.
Canada/North America
Canada's combined rig count decreased last week, breaking a five-week gain streak. Its count fell by three to a mark of 219 — down 4.8 percent YoY. Canada added one oil rig and lost four gas rigs, with its oil rig count of 112 and gas rig count of 107 both down by five YoY.
Friday's North American combined rig count of 1,150 fell by one, 13, 15, 13 and 30 in the four weeks prior. Friday's count was up by 296 YoY, or 34.7 percent.
Oil Price Update
The price of WTI Crude oil opened and closed last week at around the same mark despite a nosedive on Wednesday. Oil opened Dec. 4 at $57.99, closed Tuesday 62 cents lower and was at $57.49 on Wednesday morning before a rapid decline of $1.54 by late that afternoon, bottoming out Wednesday at $55.84 at the start of Thursday. Oil climbed back to $56.68 at the close of Thursday and was already back to $57.75 at the start of the work day Friday. It closed the work week at $57.35 and opened Monday at $57.18. Oil was at $57.60 as of 8:41 a.m. CT Monday.