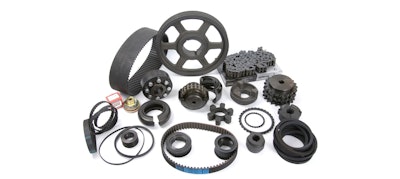 CHICAGO — The PTDA Business Index for Q2 2016 indicates flat growth with a reading of 50.4, slightly lower than the 50.9 reading in 1Q2016. The PTDA Business Index reading is lower than the June 2016 PMI Index of 52.6.
Distributors reported an index reading of 53.7, signaling expansion. However, this is still down from a Q1 2016 index of 56.9 and suggests pace-of-expansion is slowing from 1Q16. The employment reading of 51.1 signals increasing hiring, but is down from the 60.8 seen in the first quarter. Concerns about future growth or capacity needs may be driving this trend which is weighing on the PTDA Distributor Index. Distributor inventories and supplier deliveries are lower in 2Q16. These are positive signs that distributors are seeing increasing activity and, combined with positive new orders, points to a promising end to 2016 and a better year in 2017.
[Note: The Index reading indicates the rate of change compared with the previous period. For example, a reading of 50 indicates no change from the prior period while readings above 50 indicate growth and below 50 indicate contraction. The further the Index is above or below 50 suggests a faster or slower rate of change.]
The PTDA Business Index is modeled after the widely respected Purchasing Managers Index (PMI) and tracks change in business activity, new orders, employment, supplier deliveries, inventories, prices and backlog in the PT/MC industry to arrive at an overall index.
The Power Transmission Distributors Association (PTDA) is a global association for the industrial power transmission/motion control (PT/MC) distribution channel. Headquartered in Chicago, PTDA represents power transmission/motion control distribution firms that generate more than $16 billion in sales and span over 3,400 locations. PTDA members also include manufacturers that supply the PT/MC industry.