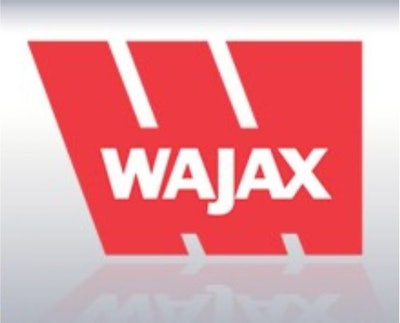 TORONTO —Wajax Corporation, No. 30 on Industrial Distribution's 2014 Big 50 List, on Tuesday announced its 2014 third quarter financial results.
Consolidated third quarter revenue of $359.5 million increased $21.0 million, or 6 percent, compared to last year on increased sales in all three segments. Higher mining and forestry equipment sales in the equipment segment offset reduced mining related parts and service volumes, resulting in a 4 percent increase in revenue. Revenue in the power system segment increased 13 percent on higher volumes to oil and gas and on-highway customers and the industrial components segment sales increased 4 percent on improved bearing and power transmission parts sales in all regions.
Net earnings for the quarter were $11.1 million, or $0.66 per share, compared to $11.5 million, or $0.69 per share in 2013. Included in current year's earnings is $3.1 million of pre-tax restructuring costs recorded in the Industrial Components segment related to the restructuring of the sales force and branch management organization. This restructuring is expected to result in improved sales team effectiveness and annual pre-tax cost savings in excess of $5.0 million.
Excluding the after-tax restructuring costs, adjusted net earnings for the quarter were $13.3 million, or $0.79 per share, compared to$11.5 million, or $0.69 per share recorded in 2013. Equipment segment earnings increased $0.9 million, or 9 percent, on higher equipment sales and higher margins. Power Systems segment earnings increased $1.7 million, or 44 percent, as a result of increased volumes to oil and gas and on-highway customers. Industrial Components segment earnings before restructuring costs increased$1.8 million, or 38 percent, on higher revenues and gross profit margins and lower selling and administrative costs.
Consolidated backlog of $208.0 million at Sept. 30 decreased $16.5 million compared to June 30, on declines in the equipment segment, which were partially offset by increases in the power systems and industrial components segments.
Effective Tuesday, Stuart Auld was appointed Senior Vice President, Information Systems. Stuart has extensive IT, operations and finance experience from large multi-divisional and multi-branch organizations.
Commenting on the third quarter results and the outlook for the remainder of 2014, Mark Foote, President and CEO, stated:
"We are pleased with our team's performance in the third quarter. Revenue and adjusted net earnings were higher than the previous year on strength in all three segments. In spite of lower mining parts and service volumes, the Equipment segment recorded increased earnings on higher equipment sales and improved margins. The Power Systems segment benefitted from improved activity in the oil and gas sector and on-highway trucking. The Industrial Components segment gained momentum as the group began to benefit from its restructuring activities, while at the same time increasing revenue and backlog. Planned restructuring in Industrial Components was completed in the third quarter and we continue to expect annual pre-tax savings to exceed $5 million as a result of these changes."
Wajax is a Canadian distributor engaged in the sale, rental, and after-sale parts and service support of equipment, power systems, and industrial components, through a network of 121 branches across Canada. The Corporation is a multi-line distributor and represents a number of leading worldwide manufacturers across its core businesses. Its customer base is diversified, spanning natural resources, construction, transportation, manufacturing, industrial processing and utilities.