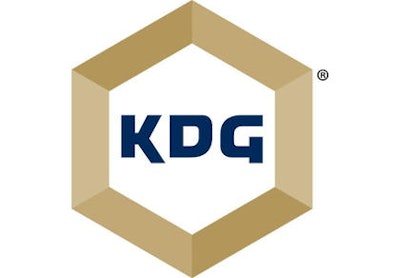 STAMFORD, CT — KODA Distribution Group (KDG) has acquired the assets of Colonial Specialty Chemicals (CSC) and plans to merge it with Monson Companies.  This combination of resources and personnel on the metalworking side will create a market leader in the space for Monson Companies. The enhanced product portfolio and addition of CSC technical experts, will further Monson Companies capabilities with customers in the Lubes and Metalworking markets. Together with Monson Companies' superior technical service, CSC will be augmented by the new Lubes/Grease and Metalworking Working lab in Leominster, MA.
Frank Bergonzi, KDG's CEO and President states, "This is another strategic acquisition for our business and specifically, Monson Companies.  We have a long history in this business, with extensive experience and long term relationships with key suppliers and customers. The addition of CSC demonstrates our commitment to this segment.  Our objective is to continue to grow this market and add even more value."
Steve Barney, President of Monson Companies, "This is a perfect fit. A partnership that is fully aligned based on our core beliefs and product offering. Monson is now a focused, high value, service provider to the Lubes/Grease and Metalworking market.
"Monson and CSC offer a highly proficient sales team covering both the lubricant/Grease sector and now deeper into Metalworking, supported by our Technical Service Lab. The broad product portfolio will also be an advantage for our customers as we offer technical and formulation assistance."
Craig Mott, Executive Vice President of Colonial Specialty Chemicals stated, "This merger is great for us, our customers, as well as our Principals, as it provides greater resources, more human capital, increased warehousing/logistic capabilities, lab services and broader product mix." Craig added, "Plus Monson is known in the market as having a great reputation and focus on technical service and customer satisfaction. We are delighted to be part of KDG and Monson Companies."
KODA Distribution Group is a provider of specialty chemical distribution in the US and Canada. KDG is organized around industry verticals in North America by the following focus markets: Canada (through the recent acquisition of Unipex Solutions Canada), CASE (Coatings, Adhesives, Sealants & Elastomers), Specialty Ag, CARE, Life Sciences, Construction, and Industrial (Plastics, Lubrication & Metalworking).