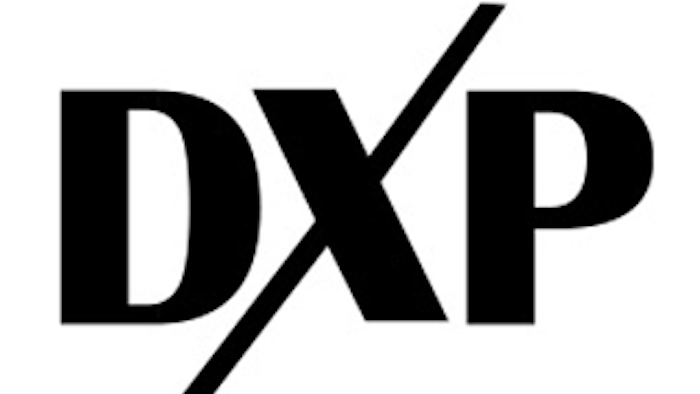 DXP Enterprises, No. 19 on Industrial Distribution's 2014 Big 50 List, is the latest distributor to announce layoffs due to the downturn in the oil and gas sectors.
DXP told financial analysts that it had laid off 136 employees in its fiscal second quarter, and since 2014, the company has eliminated 216 positions.
"The main drivers behind our sales declines continue to be upstream drilling, development and completion and upstream production," said DXP Chairman and CEO David Little in its post-earnings call. "This has been offset by continuing strength in food and beverage, chemical, agriculture and general MRO industrial markets."
Read more: DXP Enterprises Q2 Sales & Profit Tumble As Oil Market Slumps
DXP's performance reflects the dynamics tied to oil and gas end market exposure, Little said. Reduced capital spending, low oil prices and a strong U.S. dollar continue to impact DXP. During the second quarter, DXP experienced sequential organic growth within its supply chain services segment, a 6 percent decline with its service centers, and a 10 percent decline within innovative pumping solutions.
"We are positioning DXP to perform well through the oil and gas downturn and to generate profitable growth in the inevitable upturn," he said according to a transcript of the call by www.seekingalpha.com. "Our management team has a proven track record in navigating through cycles and we are confident that DXP will be best positioned to outperform in the recovery. While we expect the remainder 2015 to continue to be challenging, specifically upstream oil and gas, it will afford DXP the opportunity to make great progress against our long term strategic plans to grow market share."
 DXP's SupplyChain Services Group's (SCS) revenue stream looks favorable regardless of the down markets, Little noted.
The company is now looking to expand its SCS business internationally.
"We remain optimistic that we will win an agreement with an existing customer as a sponsor to establish our first opportunity outside the United States," Little said.
DXP still intends on being an active acquirer of companies. Four months ago, DXP purchased Tool Supply, an, Oregon-based distributor of cutting tools.
"Tool Supply provided us an end market diversification, high margin sales, technical tooling expertise as well as providing DXP with unique capabilities we are already beginning to leverage on the direct marketing side of our business," Little noted. Tool Supply has three cutting tool locations on the West Coast.
During the second quarter DXP reported sales of $323.7 million, a 15.2 percent year-over-year decline, while profits of $7.2 million were a 51.7 percent drop from a year ago. Sequentially, sales decreased 5.2 percent from Q1. Organic sales decreased 16.3 percent in the quarter, while acquisitions positively impacted sales by $4.4 million. Operating income of $14.0 million in the quarter was nearly half of last year's $27.4 million.
Its Canadian sales were down 30 percent in the quarter compared to the same quarter last year.