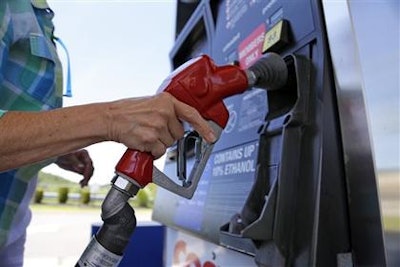 Crude oil prices last week hit their lowest levels in more than six years, but one expert believes prices could drop to half of that amount or less.
U.S. crude oil fell to a low of $41.35 per barrel on Friday before climbing above $42 early this week. Cumberland Advisors co-founder David Kotok, however, told CNNMoney that the market could see "$15 or $20 oil -- easily."
"There is no evidence whatsoever to suggest we have bottomed," Kotok said of the oil market.
The economic slowdown in China helped curbed demand for oil after rising production from North America and the OPEC nations sparked a price collapse late last year. A pending nuclear deal with Iran, meanwhile, could add that nation's vast oil resources to the global market as well.
A $15 per barrel price would be the lowest since early 1999; gasoline at that time sold for less than $1 per gallon.
Gasoline is down about 80 cents per gallon compared to its 2014 highs -- when oil prices exceeded $100 per barrel -- but gas prices rose in the Midwest after BP was forced to close a critical refinerynear Chicago over the weekend.