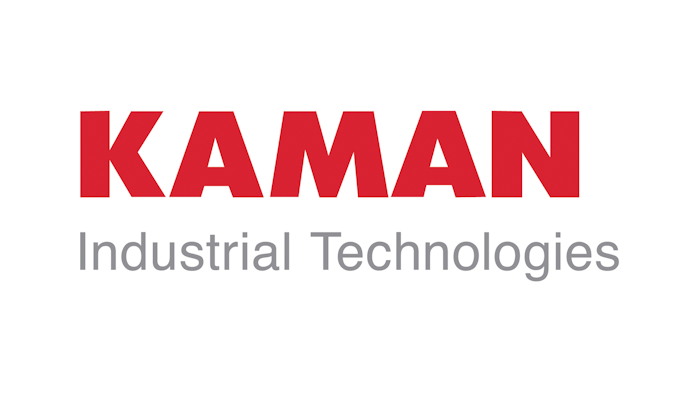 With its recent purchase of B.W. Rogers, the Kaman Distribution Group is well on its way to becoming of the largest distributors for Parker Hannifin, a global leader of fluid power products. In addition to B.W. Rogers, Kaman has acquired several Parker distributors in the past few years.
Neal Keating, chairman, president, and CEO of the Kaman Corp., parent company of Kaman Distribution, said in an earnings call with financial analysts that acquisitions and national reseller agreements has allowed the distribution segment to substantially grow its Parker business. Its partnering with Parker has also helped the company to differentiate itself from other distributors and provides the company with a nationwide footprint to grow that portion of its business, he said.
Now that it has acquired B.W. Rogers, a well-known and respected distributor, the Kaman Distribution Group expects to become the sixth largest fluid distributor in the United States – and one of Parker's largest fluid power distributors.
"To put this in perspective, if you look back just three years before we acquired Catching FluidPower inside our Parker distribution agreement, we had five locations authorized to distribute Parker products. After closing the B.W. Rogers acquisition, we will have more than 40 locations authorized to distribute Parker products as well as an additional 200 locations through our national reseller agreement," Keating said, according to a transcript of the call as provided by www.seekingalpha.com .
"The transaction will also provide us with exposure to end markets where we have previously been underrepresented, including steel, life sciences, shale gas, and automotive. In addition to fluid power, B.W. Rogers machine control and integration business aligns well with our automation control and energy product platform," Keating added.
Kaman Distribution acquired Catching FluidPower, a distributor of fluid power products headquartered in Bolingbrook, IL in December of 2011. In conjunction with the acquisition, Parker recognized Kaman nationally as a value-added reseller of Parker hydraulics, fluid connector, and automation products.
During this year Kaman expects to expand its sales resources across the business in key markets with a focus on its fluid power and automation control and energy product platform. Kaman Distribution expects to add approximately 50 to 60 new account managers calling on customers to drive increased sales and market share.
Keating also summed up and listed several actions the distribution segment will take to proactively grow its business. He listed those objectives as: improving the scale of its business through additional acquisitions; expanding margins through differentiated products and services; capitalizing on its relationships with key suppliers to optimize the supply chain and enhance vendor support program; deepening its existing relationship with Parker Hannifin; and investing in additional sales resources across the business, as well as beginning the rollout of its ERP system.
Keating says he was especially pleased to see its distribution segment grow its organic sales in September and remain positive throughout the last quarter. During the quarter, distribution sales were up 7.7% over the prior-year level and organic growth came in at 5.2%, marking the segment's first quarter of organic growth since the second quarter of 2012. Monthly sales levels were steady as the quarter progressed, with a slight uptick in December. Eight of KIT's top 10 end-markets were up over the prior year, including computer and electronic products manufacturing, non-metallic mineral products, chemicals, and machinery manufacturing.
Kaman Distribution, like most distributors, felt the impact of the snowy, cold weather at the beginning of the year. Sales in January and February were down slightly as compared to last year.