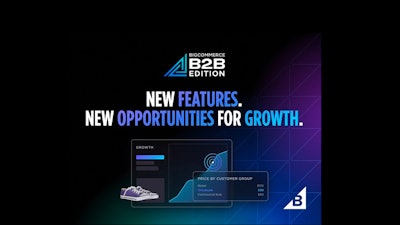 BigCommerce (Austin, TX), an Open SaaS ecommerce platform for fast-growing and established B2C and B2B brands, has announced the next release of B2B Edition, a comprehensive suite of B2B functionalities that enhances the online selling experience for suppliers, manufacturers, distributors and wholesalers.
This latest release introduces Multi-Storefront (MSF) compatibility, a modernized B2B buyer portal and headless support that brings together next-level B2B features into one solution. Large B2B brands worldwide now can have more power to modernize B2B ecommerce experiences to meet buyer expectations, drive conversions and build brand loyalty.

According to Lance Owide, B2B general manager at BigCommerce, the company looked to take its capabilities to the next level by adding functionality like inventory and quoting. After acquiring a tech partner a year ago, the company has been focused on integration and "reimagining what the buyer journey looks like."
After talking with customers and walking through their work flows, BigCommerce learned that, above all, they wanted the ability to self-serve – specifically, to log in and manage their own orders, seek out quotes and find custom pricing.
With this in mind, B2B Edition's latest enterprise-grade capabilities collectively bring the flexibility and customization B2B brands need to elevate online selling experiences and meet digitally native buyers where they are. B2B Edition's open and intuitive solution transforms the way sellers and buyers do business, turning legacy B2B practices into a modern, agile and nimble digital operation with a composable foundation ready to scale with the business.
According to BigCommerce, the following functions offer unique benefits for B2B applications:
Multi-Storefront Compatibility:

With MSF, B2B brands can easily launch and manage multiple storefronts from a single BigCommerce back-end across brands, geographies and/or customer segments at a much lower operational cost and complexity, furthering growth and scalability. Sellers can also leverage the dynamic buyer portal to provide modernized purchasing experiences that give buyers control of their online shopping journey, encouraging repeat business and brand loyalty.

Modernized Buyer Portal:

The new modernized buyer portal automates administrative processes while streamlining the buyer/merchant relationship to more efficiently manage orders, quotes and workflows to reduce operational burden and influence customer loyalty and conversion. Owide believes this speaks to a need in the industry to automate the functions customers want to self serve and free up salespeople for more value added tasks. Adds Owide, "Picking up the phone and taking orders all day – let's not do that anymore."

Owide also adds that a headless support function is now in beta and addresses a growing need in the industry. According to BigCommerce, the emphasis is on scalability as well, and B2B brands have the advantage of "Microservices based, API-first, Cloud-native SaaS and Headless (MACH) architecture and composable elements to create and build agile storefronts that can be continuously improved as the business grows."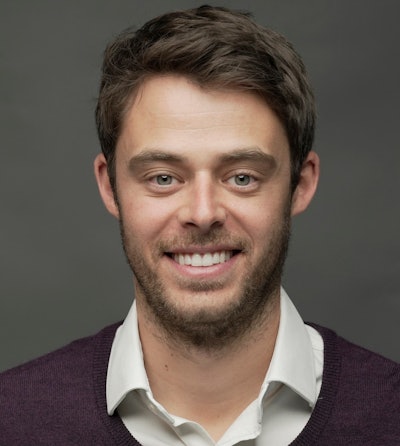 Key benefits of the latest release of B2B Edition include:
Customized Purchasing Experiences.

From a single backend, curate tailored purchasing experiences based on a buyer's specific region, industry vertical and needs while delivering a personalized B2C shopping experience to meet expectations.

Frictionless Purchases.

Enable a frictionless purchase experience with preset price and shopping lists that buyers can configure, price and quote (CPQ), saving time and ultimately influencing more conversions.

Easy Reordering.

Create specific access points, such as by company or user, to view past company orders, quotes and lists in one place and upload orders in bulk with the Quick Order Pad feature, making it easier for buyers to reorder, duplicate past orders or simply create new purchases based on past orders.

Seamless Storefront Integrations.

Integrate into any BigCommerce Stencil storefront, or any headless platform connected to BigCommerce such as CMS platforms, and leverage the buyer portal API to further personalize buyer purchasing experiences.

Mobile Optimized Buying Experiences.

Speed up purchases with a mobile-friendly buyer portal for the digitally native buyer working from home or on the go with the hand-held, smartphone or self-service transactions that have potential to accelerate time-to-purchase and ease the buyer journey.
"This release of B2B Edition affirms our ongoing commitment to equipping B2B enterprise brands with the highest caliber of enterprise-grade B2B capabilities needed to grow and scale faster," said Owide. "With B2B Edition, B2B brands can create buying experiences that help them sell more, convert at a higher rate and influence repeat purchasing and loyalty."
Learn more about B2B Edition here.