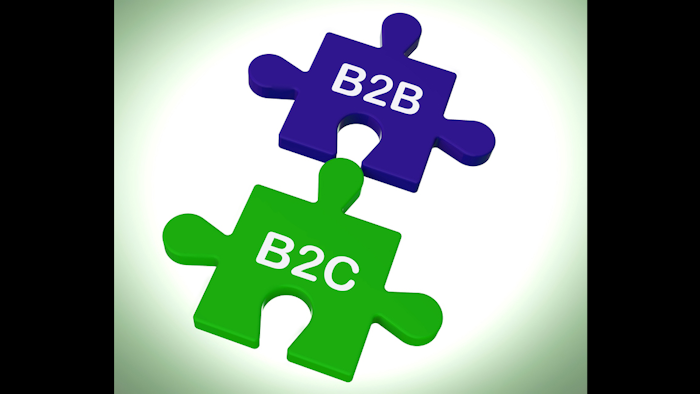 Distributors are pressured more and more to cater to customer needs and to enhance their buying experience, both online and offline. The B2C market has always seemed to have a leg up on B2B in this area, but B2B distributors have made great strides, especially over the last 2-3 years. B2B websites continue to look more like B2C websites with each new e-commerce upgrade and overhaul, and beyond products, distributors are investing into the content-side of their websites.
I recently spoke with two B2B executives about this topic: Mike Gartner, head of web sales at Saskatoon, Canada-based Construction Fasteners & Tools; and Peter Sheldon, vice president of strategy at e-commerce solutions provider Magento.
Here's the conversation I had with Mike Gartner:
ID: What elements of the consumer buying experience have Construction Fasteners infused into its business? (on the e-commerce end and offline)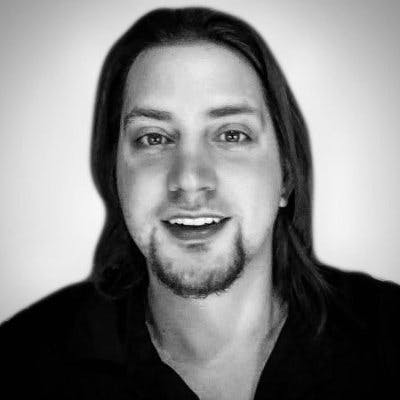 Mike Gartner: One element we focused heavily on was creating an online catalogue that allowed for great navigation and exploration of our entire product inventory. We immediately noticed a huge increase in product awareness, meaning customers had no idea we offered much of the equipment in our catalogue prior to our transition online. This is huge for us because customers can become loyal buyers of more than one product. 
ID: What market factors have driven these B2C-like strategy adoptions for Construction Fasteners, or distributors like Construction Fasteners? Do you foresee this trend continuing to grow? 
Mike Gartner: Everything is open now. Anyone can Google a product and find out exactly what it costs, and more importantly, what price four competitors are offering for the same product. It's certainly driven us to become more competitive with our prices. There has been a huge "gold rush" to not only get online but provide a great experience. Everyone is doing it but it's pretty new for the industry. We wanted to stay on top of this trend. 
ID: What kind of success is Construction Fasteners seeing from these B2C adaptations? How much of a challenge is it for Construction Fasteners and similar distributors to implement these? 
Mike Gartner: Overall, our customers have become much more knowledgeable about all the products and services we offer. We've noticed about a 20-30 percent increase in the breadth of products that current customers purchase. With online discovery they are finding not only new products, but specials and deals they can take advantage of such as our bulk discount offers. Customers can also go quickly from finding the product to checkout much faster online than via other channels.
We've also started to see big impact from social proof, leveraging social sites like Instagram, Facebook and Twitter to promote in-store sales online. Customers see pictures of people buying and interacting with our products in-store and want to come in to experience it themselves.

For transitions like these to be successful, the entire team needs to be on board. It's not just the web department, it's everyone from sales managers to product buyers. On that note – a huge challenge distributors face in transitioning to online and mobile sales is a lack of user understanding. A programmer selling to a handyman just doesn't work. We are fortunate because all our web team has previous experience working with end users who they are selling too. This allows us to keep our customer top of mind in developing our digital presence. 
And here's the conversation I had with Magento's Peter Sheldon: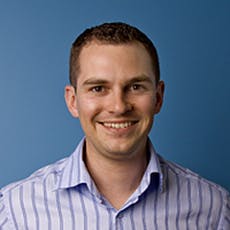 ID: What elements of the B2C buying experience do you see B2B distributors adopting/infusing into their business? (both on the e-commerce side of things and offline)
Peter Sheldon: The B2B industry can learn a lot from consumer retail — 62 percent of our 250,000 merchant customers sell to other businesses in some way, and that's something we're seeing more and more.
The first element I'd say is that many B2B distribution sites need to invest in the "product discovery experience" While the B2C buying experience is highly dynamic in nature, in the B2B, buyers rely on advanced filtering and technical attributes to guide their product discover and that make the whole experience more complex, slowing the ability of the buyer to quickly identify the right products / components. As it stands, many B2B sites are clunky, slow, and require a lot of back and forth exploration. You often have to click and refresh over and over — it gets annoying and often deters a consumer from purchasing a product, especially when they are just browsing. Today, most B2C vendors are past the back and fourth friction. B2B companies should adopt real time filtering, so the results refresh automatically without compromising user interaction. Today's consumers expect that instantaneous refresh. Flight search sites like Kayak and Booking.com are exemplary of this feature — consumers searching different itineraries can adjust filters without back stepping or refreshing.
The second is that the B2C world is ahead in terms of high-quality, online content — rich images, videos, and customer reviews. All of these dimensions make an online product more palpable to the end user. Home Depot does a great job of this. Most of the B2B world is still stuck in the old-school format: online catalogue copy just pasted on the website. There is a huge opportunity for companies to leverage user generated content and make it easier for buyers to make decisions. 
Finally, a new B2C phenomena is the guided buying experience whereby companies are leveraging Artificial Intelligence in online, mobile and retail shopping. For example, a customer walks into a Toys R Us to buy a stroller. Guided selling tools would then ask the customer contextual questions such as, "Where and how often do you use a stroller?" or, "Do you have a small or big car?" These questions help filter options and recommend a stroller that best fits all those needs. B2B can definitely learn from these innovative and interactive tools. Another technology B2B companies should use is barcode scanning, now ubiquitous with B2C retailers, can help B2B companies better interact with consumers. Imagine a world where a business can scan the barcode of an old motor, upload to their manufacturer's website and have one waiting for them the next day. 
ID: What market factors are driving this trend of industrial distributors adding elements of B2C?
Peter Sheldon: Many B2B distributors are finding that simply online cataloguing doesn't necessarily encourage e-commerce purchases. A big problem I find is that many B2B companies still rely on their account representatives to do the selling. If the distributor sells a lot of spare parts and consumables (such as oils or lubricants), having to speak to a sales representative can slow down the process. Customers want convenience and speed — all they need is the SKU number and a one-page checkout with next-day delivery to be satisfied. Account representatives are becoming a thing of the past. At Magento, we are seeing many of our customers becoming mobile-first and implementing highly-optimized experiences across device types. 
ID: How much of a challenge is it for B2B distributors to make these adaptations?
Peter Sheldon: Many B2B distributors lack the infrastructure to make these swift adaptations. While B2C companies have historically made large investments in talent — marketing and user experience people who are experts in ecommerce strategy — B2B companies need to hire the same types of strategic leads to think about usability of their websites through forums or focus groups. Often, this boils down to a demographic difference of the types of owners of B2B over B2C companies. B2B leaders are typically older and run their business purely on what they've known and what's come before them. They have been alien to ecommerce and definitely mobile commerce. But that has changed immensely in the last five years — it's important to stay afloat in today's economy.