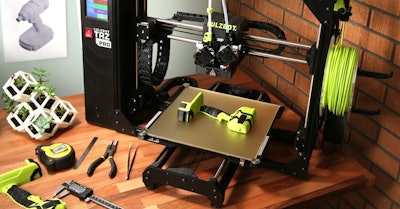 Aleph Objects Inc. has started shipping pre-ordered LulzBot TAZ Pro's in production quantities.
The highly anticipated TAZ Pro industrial desktop 3D printer delivers true multi-material and soluble support printing, superior 3D print quality, and easy professional results.
"We had the most pre-orders in company history after announcing the TAZ Pro on March 28," says Grant Flaharty, CEO of Alpeh Objects. "We have been working hard to expand production capacity to meet order demand. The TAZ Pro is the best multi-material desktop 3D printer on the market regardless of price."
The LulzBot Sales Team is ready to process orders now.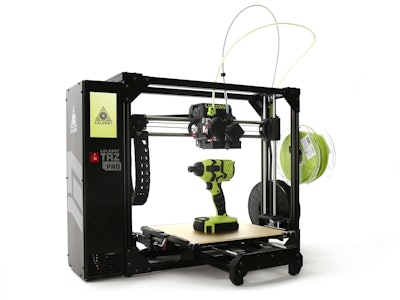 The TAZ Pro's dual active-lifting hot ends with hardened-steel components enable printing with a wide range of material combinations, including flexible and rigid, strong and durable, and soluble support materials for complex designs. An all-new filament runout and stripping detection system provides carefree 3D printing. Included automated X/Y/Z offset calibration, nozzle cleaning, and self-leveling features deliver professional results every time.
In addition, on May 1, Aleph Objects will announce the next-generation 3D printer of the award-winning LulzBot TAZ line.