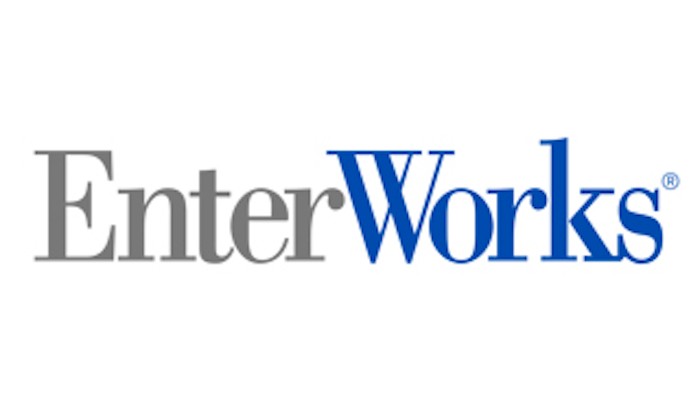 Both Large and Midsize Distributors Differentiating Themselves Successfully in Multiple Selling Channels
Sterling, VA — From accelerating searches on their Web sites to better servicing their dealers, multi-channel distributors are using improved management of their product information to drive higher sales, according to customers of Enterworks, Inc., a leading provider of master data management (MDM) solutions for multi-channel commerce.
Enterworks collected feedback from both new and existing customers of the company's Enable solution, which manages product and brand information, and delivers that information through multiple marketing and sales channels.
"Today successful enterprises are using their product information as a sales and marketing driver," says Bob Lewis, president of Enterworks. "Instead of asking for operational efficiencies, these market leaders are demanding new revenue and competitive advantages from product information management. Their aim is to drive sales with persuasive content."
Enterworks' successful multi-channel distributors report sales gains by:
·  Providing a better level of support by helping their dealers and resellers market and sell more of the products they carry.
·  Using product and brand information in flexible ways to help dealers and resellers create customized local marketing campaigns.
·  Improving product searches on their Websites with completeness and accuracy of their product information — and offering visitors up-sell and cross-sell opportunities.
United Stationers, a $4.8 billion wholesaler of more than 60,000 office products, serves more than 30,000 retailers. Each retailer has its own marketing requirements, and many of them need considerable marketing support, such as integrated multi-channel campaigns ranging from e-mail blasts to promotional direct mailers.
As quoted in Internet Retailer, United Stationers' Mark Evans, director of creative content management and publishing, says: "If we get 500 resellers saying they want support, I want to create a situation where all those e-mails contain the product information, logos and brand messaging to look like their own. Some will want to focus on price, while another will want to focus on value or service. We have to think about these selling propositions and create and manage different creative."
United Stationers accomplishes this by using Enterworks Enable to manage product information and associated rich media assets, such as product images and videos, for all of its 60,000 products.  The information managed also includes the brand assets of its resellers, such as logos, messaging, and other "local" selling information used in creating customized marketing collateral targeted to their specific customers.
Successful distributors also report that better product information management (PIM) is increasing their online sales by making site searches for products more productive.  A large national distributor of industrial maintenance supplies that implemented Enterworks Enable several years ago upgraded its site search functionality in 2011 by analyzing and re-configuring product taxonomies in their Enable PIM system.  In addition to making products easier to find, the enhanced search results include profitable up-sell and cross-sell items offered by the distributor.
Distributors surveyed by Enterworks reported that, given the breadth and complexity of their product lines, PIM-powered site search accommodates buyers who often don't know exactly what they're looking for. Users executing a PIM-powered search can specify keywords, synonyms, or specific pre-defined search parameters, and thus increase the quality and speed of product search results.
Among other findings in the survey, Enterworks learned that distributors of all sizes were expecting to increase the overall number of selling channels in 2012. By using pre-defined, target-specific export templates in their Enterworks solution, distributors plan to add new products and make more frequent updates while expanding their roster of selling partnersA recently signed Enterworks client in the hospitality supply business, for example, will be using Enterworks Enable to manage a push-button process of exporting product descriptions and associated digital assets specifically formatted for individual reseller channels.