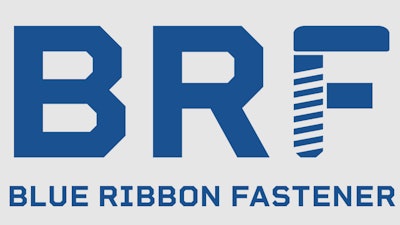 SKOKIE, Ill. – Blue Ribbon Fastener, a full-service distributor of fasteners and other Class-C components, on Tuesday announced its implementation of a new wireless warehouse system.
This strategic step moves the company closer to its vision of creating a fully digitized Class-C component distribution workflow.
The wireless warehouse system integrates with the company's proprietary warehouse picking processes to maximize productivity and reduce costs.
"Today's buyers expect a fully digitized experience when ordering fasteners," said Ben Lussier, vice president of Blue Ribbon Fastener. "As we move toward our vision of digital fastener distribution, this new system allows for more efficient inventory management, a paperless picking process, and reduced possibility of human error. It's a win-win operational upgrade that will help us keep costs down as we grow, and pass savings on to our customers."
Built by Computer Insights Inc., the wireless warehouse system digitizes warehouse picking by combining barcode technology, wireless networking, and handheld wireless scanners. Additional advantages include:
More efficient inventory management. Zoning, tracking, and reporting features significantly improve productivity.
Fewer picking errors. Intelligent scanning virtually eliminates the possibility of selecting and shipping incorrect products.
Reduced training time. New employees can reach 95% picking efficiency with only 2 days of training.
Eco-friendly solution. The updated paperless workflow is green and sustainable.