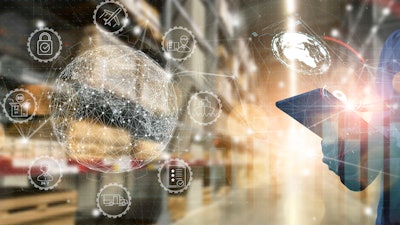 iStock
It's true that by implementing an effective EDI solution, you can build tighter supply chain relationships, conduct business that meets your customers' supply chain compliance requirements and, most importantly, introduce a B2B integration platform that lets you grow quickly and cost-effectively as business dictates. But checking the EDI box for the sake of your biggest customers should not be the end of the EDI journey for your business. The seamless integration of EDI with other important productivity suites like ERP, e-commerce and finance is enabling business owners to extract more actionable intelligence from across their businesses.
Instead of approaching the implementation journey simply from the perspective of, "What is the minimum my business needs to do to be EDI compliant?" — it's time to go beyond the transactional and lean into your EDI vendor as a business partner. Bring them to the table and ask, "If I am going to go through the investment of doing this for one customer, how can I effectively maximize the investment?"
There are several quick wins to consider when investing in the right EDI solution and expanding its integration footprint. Below, we have summarized four starter conversation topics, each designed to help open the door to more productive discussions with your EDI vendor of choice.
1. What does fully integrated EDI look like for my business?
The reality is that while many EDI solutions allow the efficient and compliant transmission of documents, they don't all allow the end-to-end information flows from your accounting or ERP systems. While this may be acceptable when you are only exchanging a small number of documents, it's not sustainable as your business grows, so talk to your ERP partner about a fully integrated system to help scale your business for long-term growth.
2. How do I mine my B2B data for actionable insights?
Manual management practices are time consuming and prone to errors, costing you money and potentially, business relationships. Integrating an EDI platform can help your business identify issues that are negatively affecting margins and profitability. Monitoring communication between cross functional teams increases the odds of catching errors and allows teams to quickly resolve the issue. A great example of this is the emergence of analytics and visibility portals that are add-on services or come bundled with new offerings. EDI business documents contain some of the most critical information you exchange with your customers and suppliers, including order and forecast fulfillment, point-of-sale, inventory, quotes and pricing, payment remittance and more. EDI providers have realized this and have developed logic to mine this data and repurpose it into dashboards and charts offering actionable insights to various business units. These include Purchasing, Account Management, Shipping/Receiving and especially Finance. Ensuring your provider has this capability will only increase the benefits of your EDI solution.
3. Which additional business systems should I automate?
Dig into how your EDI interconnects with other integrated business endpoints such as your ERP systems and other core business applications that run the enterprise. Understand how across every back-office system, from the enterprise financial solution to your customer relationship management (CRM) program, your chosen EDI solution provides a versatile toolset to ensure business process integration. Examples include:
Supplier EDI and Portal: Extending your existing EDI solution to establish a direct connection to your largest suppliers is an easy lift, although EDI-enabled suppliers may only account for 10-15% of the supplier base. So, phase two is to set up a portal to accommodate for the remaining suppliers. Between EDI and a Supplier Portal, a business can eliminate manual order fulfillment and elevate to fully digitize and automate their whole upstream supply chain. Customers and suppliers can then handle issues without the cumbersome back and forth, working through the portal together, literally on the same page with one source of truth.
E-Commerce Connectors: Technology has enabled a blurring of the lines between manufacturers, suppliers and distributors and many traditional B2B companies have built an e-commerce channel to serve their customers directly. And, you guessed it, it is important that this new pipeline of information is also merged with your EDI. While both systems don't perform the same capabilities, using both an EDI and e-commerce system in conjunction can speed up the processing time. Businesses can use EDI to fully automate data from online orders and use e-commerce to provide self-service buying, streamlining the process for customers and business, alike.
4. When and why should I consider moving to a managed service?
If you are pursuing the integration of EDI with your back-office systems such as an ERP, there are a number of reasons you may want to explore an EDI managed service. Primarily, offloading the distractions of dealing with incessant EDI issues enables a team to focus more on what will grow the business. Additionally, it eliminates the risks inherent with a human single point of failure. With in-house EDI, there is often just one primary user, which can lead to chaos when that person is absent or happens to leave the company; migrating to a managed service can provide the full support a business needs. Lastly, the business can save money through reduced cost on infrastructure, as with a managed service the software and communications are hosted by the provider. This route is likely a clear choice as a business endeavors to meet the changing demands of global trade and for businesses looking to scale.
Thore Jul Maanum is a senior product manager for Epicor.