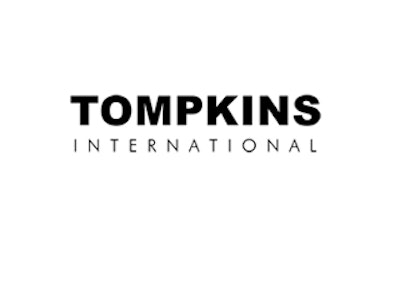 This article first appeard on Tompkin's International's website. You can view it in its original context here.
August 22, 2012 - The next generation Amazon is now venturing into the business-to-business market with AmazonSupply, its retail marketplace to buy and resell products for the home improvement, construction supplies and MRO industries.
Contractors, repair shops, manufacturers, and other traditional industrial distributor customers can go to AmazonSupply to find a huge variety of parts they need for electrical devices, fasteners, fleet maintenance equipment, office supplies, power and plumbing tools, and instruments.
AmazonSupply's edge over the competition is its great prices and faster delivery options. A quick look at the web site indicates that the products sold tend to be the supplies easily shipped.
But what competitive threat can AmazonSupply have on the market?
Should industrial distributors such as W.W. Grainer and Graybar feel threatened by this potential new competitor?
Typical industrial distributors would say Amazon is not a threat to its current business model, as they provide the technical assistance and breadth of products needed to lead customers to the proper product selection or repair advice.
W.W. Grainger has been moving customers to the online marketplace for several years. W.W. Grainger recently announced that up to 25% of its 1.2 million customers are already buying online, and the company expects this number to rise to 40%. E-commerce revenue has grown 20-25% annually with e-commerce sales reaching $2.1 billion in 2011. 2011 is in the first year of a four-year period during which W.W. Grainger will spend $40 million to build out its e-commerce presence.
The new capabilities include an increase of its already 400,000 products available online to more than a million more products on request from customers, using the Internet as a sourcing tool.
In addition to industrial distributors, equipment manufacturers are spending money looking at expanding their e-commerce presence. The focus of their efforts includes capabilities to provide better navigation and robust online shopping cart capabilities; improved pricing and availability; multiple search and display options, and marketing tools to help cross-sell and up-sell products.
While retail is being vastly affected by changes from e-commerce, the industrial market is not far behind. The industrial distribution space will see improvements for sourcing products at the best prices and faster deliveries to meet the needs of the market.
Companies will need to have a clear strategy to go to market consisting of position on price, selection, convenience and experience — then develop a supply chain that allows them to make that strategy successful.
Tompkins' X-Roads process is helping industrial distributors maintain their competitive positioning by guiding them to achieving multi-channel operation excellence (MOE) within their supply chains.
Although AmazonSupply is a significant competitor, this view is not one based on Amazon's performance to date. The journey to MOE should begin today.
About Tompkins International
Tompkins International transforms supply chains to help create value for all organizations. For more than 35 years, Tompkins has provided end-to-end solutions on a global scale, helping clients align business and supply chain strategies through operations planning, design and implementation. The company delivers leading-edge business and supply chain solutions by optimizing the Mega Processes of PLAN-BUY-MAKE-MOVE-STORE-SELL. Tompkins supports clients in achieving profitable growth in all areas of global supply chain and market growth strategy, organization, operations, process improvement, technology implementation, material handling integration, and benchmarking and best practices. Headquartered in Raleigh, NC, USA, Tompkins has offices throughout North America and in Europe and Asia. For more information, visit www.tompkinsinc.com.