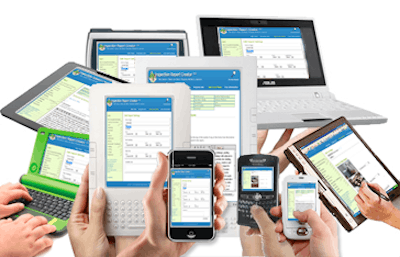 "Ruggedness and durability increasingly important for mobile devices – but continued uncertainty over operting systems"
1. Ruggedish smartphones is a global trend – and traditional rugged computer makers are best equipped to supply truly rugged smartphones and tablets. The cracked display is a common sight these days. Due to consumer demand, the large cellphone and computer manufacturers are increasingly launching smartphones and other mobile devices that are rugged, or rather "ruggedish" – more durable but not truly rugged. This trend will continue but although the mass market devices will be more durable (more water and dust resistant) they will not be truly rugged (not shock resistant nor able to handle extreme temperatures). The traditional rugged computer makers will still be best positioned to supply professional field workers – and anyone who wants a really rugged device – with mobile computers and smartphones due to e.g. their competence and experience of manufacturing rugged mobile computers, their comprehensive service and support plans, and their focus on life cycle management.
2. Powerful means durable. The definition of a 'powerful computer' will shift from having significant processing power to having power over the elements that they need to operate in. Computers and smartphones are increasingly mobile and are used in different places, and exposed to different elements. For instance, a smartphone is taken out of a pocket every six minutes. This means more frequent exposure to the elements. So there will be a higher demand for environmental specifications rather than technical specifications.
3. Continued uncertainty over operating systems. Although the industry is increasingly supporting Android for future PDA devices, the uncertainty will remain over which operating systems will provide the best combination of enterprise and personal computing. Microsoft windows mobile or windows embedded used to be the one, but now it can be Android or iOS as well. Google now owns Motorola's mobile device entity and Microsoft owns Nokia… while Apple has all the time been both about operating system and hardware. So none of the corporations that develop the major operating systems are uncommitted or impartial. A perfect scenario for ongoing changes and disruption.
Jerker Hellström is the founder and CEO of Handheld, a fast-growing manufacturer of rugged mobile computers, PDAs and smartphones. He is a pioneer and industry veteran in the mobile rugged computer industry. In both entrepreneurial and managerial positions, he has more than 25 years of experience from developing, designing, manufacturing and marketing rugged computers globally. Jerker´s educational background is in engineering and computer science. For more information, please visit www.handheld-us.com.