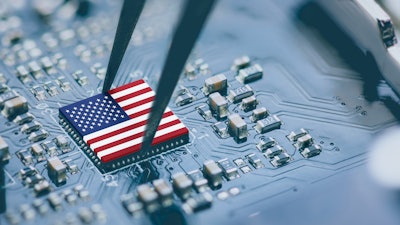 iStock
Global supply chains and manufacturing were shaken up during the pandemic. Semiconductors quickly came to the forefront of these issues due to increased demand across industries and manufacturing being concentrated in certain parts of the globe.
While the shortage caused governments and corporations to create short-term solutions, it also allowed these groups to reconsider long-term production plans. But steps had, and continue to be taken to make these plans a reality in the United States. The need for semiconductors will only increase over the next 10+ years, yet the United States only produces 10%-14% of chips sold globally as of 2022.
In the Midwest, we're making headway connecting semiconductor research, fabrication and the people needed to execute and lead this work. For the leadership necessary to secure the United States' position as a global semiconductor hub, look no further than the state already known as the worldwide epicenter of the automotive industry and advanced manufacturing.
Michigan has experienced and led seismic industry shifts for more than 100 years and is leading the way yet again. We are working with top companies and the U.S. government to onshore critical supply chains of semiconductors back to Michigan, maintain existing operations and grow the future of both on home soil.
How do you do that? Here are a few of our approaches.
Private-Sector Partnerships, Training & Support
Industry leaders and higher education programs must work together to train a robust, sustained workforce in the semiconductor sector. New, innovative fields like this require traditional higher education and consistent re-training and upskilling to adequately train the workforce. Early-age career pathways exposure is also an effective method to build a culture of lifelong learning. Each of these efforts helps to ensure talent is prepared and adaptable, and will continue industry innovation and fill all these various job placements.
In 2023, Michigan Governor Gretchen Whitmer announced the first-of-its-kind Semiconductor Talent Action Team. This collaborative public/private partnership bridges the gaps between the public sector, industry partners, and higher education institutions to identify a clear set of semiconductor-specific curricula, programs, and R&D investments, thus resulting in long-term, sustainable investments from global semiconductor companies.
Michigan Economic Development Corporation (MEDC), along with partners including KLA Corporation, General Motors, The University of Michigan and Washtenaw Community College, launched the Semiconductor Talent and Automotive Research (STAR) initiative, which will establish a global semiconductor center of excellence in Michigan and formalize support for the development of the semiconductor industry workforce as well as the advancement of autonomous automotive solutions and EV research.
This builds on the Semiconductor Career and Apprenticeship Network, or SCAN Program, that will create pathways and opportunities for job seekers and tools and systems for semiconductor companies to attract, develop and retain a diverse, innovative and skilled workforce. Partners include Ecoclean and PSI Repair Services.
Public Investments & Initiatives
Government entities play an important role in connecting efforts across institutions and companies. Michigan's Semiconductor Talent Action Team (TAT) is the first of its kind, providing concierge-level support to businesses looking to expand in the state and aiding in the talent needed to fill new and evolving positions. Our latest announcement to address the future growth of our workforce is the Growing Michigan Together Council. This team will be comprised of bipartisan co-chairs to develop strategies to bring the state into a strong position to effectively attract, retain and grow talent.
And at the state's annual Mackinac Policy Conference in June, Gov. Whitmer appointed Michigan's first-ever Chief Growth Officer, Hilary Doe. The position further bolsters Team Michigan's goals for the Growing Michigan Together Council, including attracting and retaining workforce talent, investing in infrastructure, and improving pre-K through post-secondary education in the state by prioritizing this work with a dedicated team.
The role of government in these efforts, at every level, from local to federal bodies, is a key first step in building the foundation that supports private-sector investments and connecting talent to the expanding opportunities in the semiconductor sector.
Attracting & Expanding Companies
Of course, semiconductor companies who are seeking out these future semiconductor hubs are an important requisite for effective cultivation, attraction and retention of a skilled workforce. Manufacturers and suppliers that are proactively seeking local expansion and reshoring operations in the United States are an equally critical piece to closing our supply chain gap, and we're seeing Michigan companies prioritize these efforts close to home.
Companies previously opting to build headquarters in other countries are now considering real estate in the United States with its appeal to stakeholders and employees alike. A few examples include:
SK Siltron

opened a manufacturing facility to fabricate silicon carbide wafers, and ultimately chose Bay City, Michigan, due to its skilled workforce and proximity to automakers, creating 150 jobs.

LG Energy Solutions

is investing $1.7 billion and creating 1,200 jobs at its West Michigan facility to help produce battery components as Michigan's electric vehicle industry grows. This investment by the South Korea-based company will grow the plant's capacity 5x from its current operation.
Not only are manufacturers looking to the United States to better serve overseas clients, but they are taking cues from established entities that are expanding their operations within the country and respective states themselves.
Hemlock Semiconductor Operations, one of the longest-operating manufacturers of polysilicon (the base material for almost all semiconductors) in the world and the largest producer of high-purity polysilicon in the United States, expanded its facility in 2022. The expansion is a direct response to the projects the company is undertaking to serve increasing demand in the semiconductor and solar industries and is producing 170 jobs as a result.
With the current disconnect between the rate at which companies in the United States are producing semiconductor chips and the projected increase in demand over the next ten years, companies like SK Siltron, LG Energy Solutions, and Hemlock are making moves to address this for the long term and making strategic moves on where best to make those investments.
We are only seeing the beginning of the semiconductor rebound in the United States, and these kinds of emerging programs in Michigan are poignant cases of how other states can adopt similar approaches. Each partner is as integral as the next, and we're eager to see what we and other states can create with these programs and partnerships.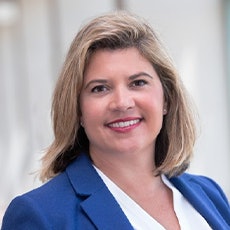 The United States is only scratching the surface of semiconductor manufacturing, but the progress so far is promising.
Kerry Ebersole Singh currently serves as the Executive Vice President and Chief Talent Solutions & Engagement Officer for the Michigan Economic Development Corporation (MEDC), where she leads the strategic focus of developing high-wage career opportunities and skills growth for Michiganders by working with businesses, higher education institutions, and community entities to better attract, retain, and cultivate the talent in the state.