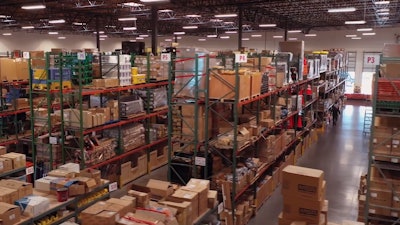 Spanning everything from the entertainment industry to the tech industry, the one factor that impacted the top trends of 2020 reflected is of no surprise: the pandemic. The distribution industry was no exception — with the sudden turn in remote workers, distributors have had to swiftly alter the way they do business within the supply chain. While the pandemic is still alive and well, we are outlining what the resurgence of a new "normal" life in the future will look like. 2021 will see some unique trends in the distribution section that contradict the hype around a slowdown in strategic growth and technology investment.
Mergers and acquisitions will continue strong
In the past year, T-Mobile acquired Sprint, Facebook acquired Kustomer, and Microsoft bought Bethesda – to name just some of the M&A action that the tech space has seen. Similarly, despite the pandemic, bigger distributors are also gobbling up smaller, independent distributors. This can be partly attributed to lower interest rates keeping the pace of acquisition steady and an increase in M&A activity from PE firms, who over the last few years, have been focusing more on acquiring distributors and letting them run independently to minimize risk and maximize profitability in the long-run. There are a few reasons for this trend including: geographic expansion, acquisition of advanced capabilities, the addition of new solutions for current customers, and even broadening the customer base to entrepreneurs finally wanting to cash out and retire or move to their next opportunity.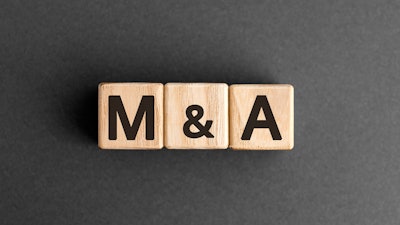 Recently, a customer of ours — Shingle & Gibb Automation — was acquired by Graybar. As a subsidiary of Graybar, the company will continue to operate under the Shingle & Gibb Automation name with the same leadership team, employees, and suppliers. Graybar welcomed Shingle & Gibb Automation into the Graybar family because of Shingle & Gibb's exceptional customer focus and advanced capabilities in industrial automation and control. Graybar's acquisition of Shingle & Gibb Automation will accelerate their growth and strengthen their long-term position in industrial automation. In parallel, Graybar will continue to focus on distribution of electrical, communications and data networking products and provider of related supply chain management and logistics services.
Another example is acquisitions made by GHX Industrial, LLC, (GHX) a Houston-based fabricator and distributor of industrial fluid transfer and sealing products. The company made two acquisitions, one of which was All Hose & Specialty, LLC and Sykes Supply Company (SSC) to increase coverage through the Gulf Coast area. All Hose is a supplier and assembler of high-pressure, hydraulic, and industrial hose products and fittings with facilities in Broussard and Houma, LA, and in Houston, TX. Hose's customer base is broadly diversified across the oilfield service, industrial equipment, and industrial service industries. The second acquisition was of SSC, making GHX a supplier and provider of industrial hose, gaskets and mechanical seal repair in Pensacola, FL, and Mobile, AL.
The lines are blurring between distributors and suppliers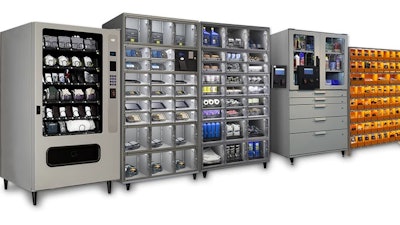 With more distributors managing off-site inventory to differentiate, distributors are looking more like suppliers. For example, on a manufacturing floor, more often than not, we are seeing "tool cribs" (a store of tools being distributed to the shop floor), where a distributor is managing inventory onsite at the manufacturer's floor — via a vending machine.
These inventory vending machines bring about a new element of self-service. Distributors can install these on-site and manage inventory remotely to give customers quick access to the products they need.
Just like in an old-school vending machine that dispenses a soda when your credit card is inserted, distributors can dispense the part needed. These vending machines help distributors track what's being used, anticipate demand, and replenish supplies — often before the customer knows they're running low. It also implies that data needs to be shared real-time between the manufacturer and distributor and there is a shared risk relationship making it easier to manage the availability of inventory in the supply chain as well for the distributor.
Workflow automation is growing
Distributors are hyper-focused on increasing levels of automation and efficiency, especially within the supply chain. According to Epicor's recent research, the top two emerging tech trends for distributors were smart supply chain and cloud technology. The concept of the smart supply chain centers around connectivity both inside and outside the warehouse, requires that relevant data needs to be shared easily between software systems.
Within the warehouse, it's all about visibility within the business: where is inventory, what is the inventory turnover, what are the costs of holding it, who is the customer, what is their purchase history, etcetera. Outside the warehouse, it's about visibility within the supply chain: from the supplier that the distributor is purchasing from through to the order leaving the warehouse and being delivered to the customer at their location.
One good example of technology that is providing efficiency is Electronic Data Interchange (EDI) — a set of standards that defines common formats for information to be exchanged electronically between two organizations that do business together — or "trading partners." It allows companies to speak the same language electronically and communicate more efficiently to be digitally connected.

EDI eliminates paper-based process and manual processing — and the inefficiencies that come with it — by automating the electronic flow of information in packets of formatted data. It has become a global standard for information exchange between trading partners. Documents exchanged through EDI may include invoices, purchase orders, advance shipping notifications, and many more. By considering EDI technology, a distributor is no longer on an island; you establish yourself into the supply chain.
Enterprise Content Management (ECM) too is another technology that makes managing a distributors business' documents easier, faster, and with greater consistency and control. Documents and files that used to be unstructured are now stored centrally and made available to your employees and customers. You can rest easy knowing that the latest versions are always in use — reducing the pain and headache of paper documents, version control, and locating files and helping automate workflows..
Acceleration of digital is increasing demand and causing competition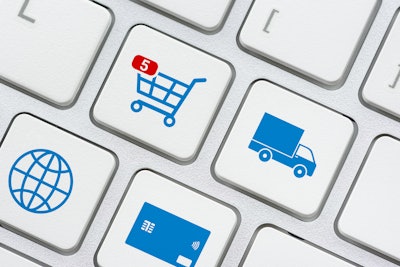 Just because there is a pandemic doesn't mean competition is dead and distributors must maniacally guard their market share. The advent of e-commerce and increase of online product orders during the pandemic, is driving increased demand for distributors and those that adopt e-commerce are successfully keeping their competition at bay.
By taking their business online these distributors that have fast adopted e-commerce and are allowing customers and prospects to view, select, and purchase products online and keeping up with demand. With this digital step into e-commerce technology, they have quickly transformed their presence from bricks and mortar to include a web presence that isn't just a website, but an entry point for customers to interact with them. e-commerce opens a new and more convenient way for distributors to interact with their customers, who are increasingly moving away from traditional ordering methods, using features like customer portals.
As we head into 2021, distributors will need digital technology to lean into their key differentiators and using technology even more in order to compete, by providing value through an omnichannel presence that includes not just e-commerce but consultation, specific industry expertise and a higher caliber of products through a broadened supplier base. While there is no clear end to the pandemic, the upcoming year holds a necessary evolution to the distribution industry — and technology is at the forefront for distributors who are setting themselves up for success.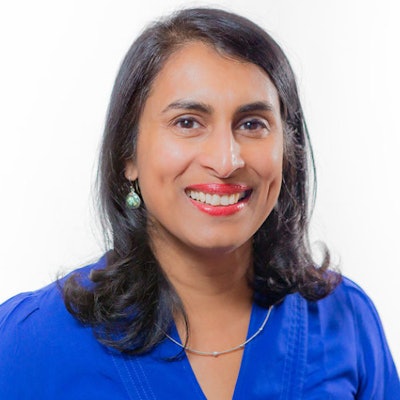 Emma Vas is the director of product marketing at Epicor Software Corporation, a global provider of industry-specific software to promote business growth. With over 15 years of experience in marketing strategy and execution, Emma is a proven, strategic marketing leader who has built and owned every major aspect of measurable marketing programs around the new buyer and customer journey. She is an effective leader who is strong in analysis, communication and collaboration and maniacal on timely execution and producing results.