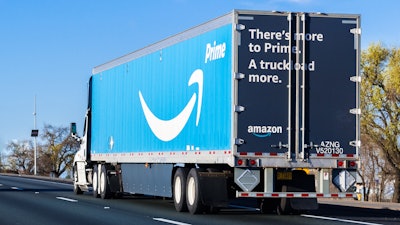 iStock
Bloomberg reported Wednesday that Amazon is planning to open 1,000 small delivery hubs in cities and suburbs across the United States, citing people familiar with the plans.
The report said the distribution and sortation facilities will eventually number around 1,500, with the overall goal of bringing products ever closer to customers and helping the e-commerce giant ensure next-day or same-day delivery to as much of the country as possible.
Bloomberg noted the massive expansion will also help Amazon compete against Walmart, the world's largest retailer, which itself has ramped up its delivery operations.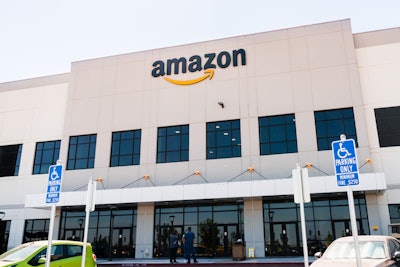 The report didn't detail the expected size of the planned 1,000 Amazon warehouses, but noted its typical delivery stations — normally placed within Amazon's existing warehouses or other logistics facilities — are about 200,000 square feet, or roughly one-fourth the size of a typical Amazon fulfillment center. Those delivery stations have space for the company to stage delivery vans and about 20 trailer bays for product drop-off and loading. Amazon then uses hundreds of its own vans to make morning deliveries, before Amazon Flex drivers make more deliveries in the afternoon.
On Sept. 14, Amazon's senior vice president of worldwide operations said that the company is opening 100 buildings in September alone across new fulfillment and sortation centers, delivery stations and other sites. That statement was in a press release where Amazon announced that it is hiring 100,000 full- and part-time employees across the US and Canada, offering starting wages of $15 per hour and a sign-on bonus of up to $1,000 in select cities.
In recent years, Amazon has gobbled up vacant retail space in cities in suburbs to use as small warehouses for this same purpose. However, Bloomberg noted that process is often expensive to convert existing retail space into warehousing, and that Amazon would much rather buy a vacant mall property, demolish it and build a new warehouse atop it.
The report noted that Amazon's plans come as Walmart and Target are now offering same-day delivery of online orders from their network of stores, with Walmart recently launching its own subscription service to rival Amazon's Prime. Thus, Amazon's long-standard two-day Prime delivery isn't enough anymore to best the competition.