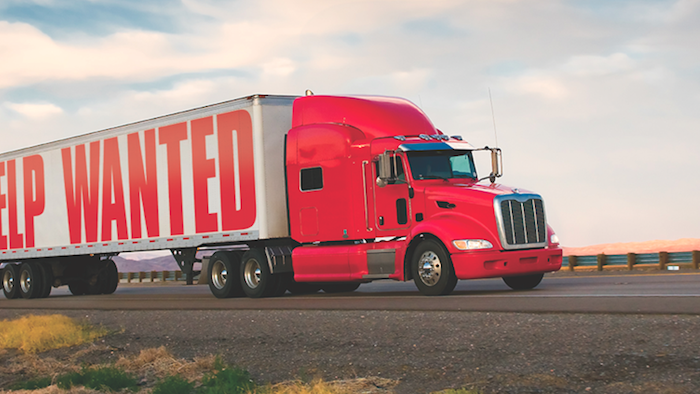 Trucking industry observers warn that forthcoming trucking safety regulations could worsen an existing shortage of drivers.
The Wall Street Journal details the potential consequences of new state and federal mandates for electronic driving logs for truckers.
The devices, which are required to be installed by December, monitor how long drivers spend on the road and are intended to ensure that they conform to the longtime limit of 11 driving hours per 14-hour shift.
But the paper reports that currently, some truckers who are paid by the mile alter their logs so that time spent at loading docks doesn't officially count toward their shifts.
Although that practice accounts for a large share of violations found by highway authorities, it also allows those truckers to earn more money — and taking the human element out of their driving logs could cost them valuable income.
That could mean fewer drivers in a high-turnover industry during essentially full employment in the U.S.
Critics of the new requirements also argue that the cheating isn't as prevalent as proponents believe and that the safety benefits of the limits are overstated.
Some smaller companies, meanwhile, worry that the mandates, their impact on drivers and their costs — about $1,000 for the device alone along with monthly service fees — could force them out of business.
"You'll see smaller carriers leave the business," Rod Nofziger of the Owner-Operator Independent Drivers Association told the Journal.
Proponents, meanwhile, counter that current manual logs enable hundreds of hours of illegal driving and a subsequent decrease in highway safety. They estimate the electronic logs will, on average, prevent more than 500 injuries and save 26 lives each year.
Some companies, meanwhile, suggest that the devices will restrict truck cargo capacity -- and therefore push up shipping rates.
State and federal authorities will begin fining violators in December but will not begin forcing noncompliant trucks off the road until April, the Journal reported.