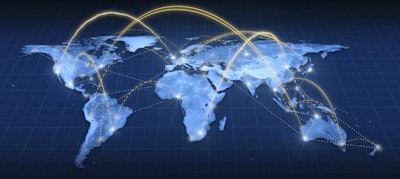 Many distributors buy and sell goods across oceans and international boundaries and often buy goods for resale in their territory (e.g., North America). Distributors should thus be aware of the laws applicable to their goods transactions, including the Convention on Contracts for the International Sale of Goods ("CISG").
The United Nations recognized the importance of minimizing challenges arising out of international goods transactions – such as language barriers and the customs, law and practice of different countries – in the 1980s, when it promulgated the CISG. A total of 83 countries including the world's largest economies have now ratified the CISG. Because of its extensive adoption, the CISG is proving to be one of the most successful economic treaties to date. It is also not widely known, but important for distributors conducting goods transactions internationally to understand how the CISG could affect them (just as much as they should know similar goods laws, such as the Uniform Commercial Code or "UCC").
Broadly, the CISG governs contracts for the sale of goods between entities located in separate signatory countries. Article 6 of the treaty provides flexibility where parties may exclude the CISG in its entirety or "derogate from or vary the effect of any of its provisions." This is key for distributors; they are free to customize the fine-print of their forms or contracts for international goods transactions. The CISG, however, does not apply to all goods sold by distributors, such as the exclusive distribution of goods between a foreign manufacturer and a distribution entity existing under U.S. law (so called "framework agreements").
Even then, however, the CISG may well apply (there is some hair-splitting in the international body of law on CISG application) to specific purchase orders under a framework distribution agreement. Further, the purchase of goods by distributors for resale may not be pursuant to a framework agreement and once the goods enter the United States, application of the CISG would depend on whether the sale is a transaction governed by the CISG.
The CISG does not uproot the laws of signatory countries, but instead (1) fills in gaps in goods contracts to help resolve disputes and to facilitate resolution dialogue, and (2) provides a set of default terms and remedies for covered transactions much like the UCC. By way of example, the CISG covers:
The key elements of offers and the manner of their acceptance;
What happens when parties seek to add or change terms or other modifications to international sales contracts;
The role of local and international practice, custom and usage;
Obligations as to the quality of the goods, issues as to examination of goods, delivery, payment and notice of any claimed lack of conformity;
Remedies for breach of contract – for both the seller and buyer – ranging from delivery and price issues, repair, replacement or price adjustment for non-conforming goods to contract avoidance, warranty issues, or damages incurred by performing sellers; and
The passing of risk of loss in the goods sold and defenses due to acts of God (i.e., force majeure)
Courts in signatory countries will, by default, apply the CISG in the event of a dispute relative to a "CISG covered" international goods transaction.
Not only should the distributors know how the CISG works, but also that unless they alter the terms of their international goods contracts or forms, the rules to which they are accustomed to (or think apply) may not have effect. As such, distributors should ensure that they address these issues in their sales forms and contracts in order to avoid after-the-fact disputes. Review by counsel can be particularly helpful; especially with respect to choice of law and dispute resolution provisions (e.g., forum selection clauses, jurisdictional waivers and concession provisions, etc.).
Language barriers and cultural differences can exacerbate disputes between businesses involved in international goods transactions – even those between companies with deeply engrained relationships. As such, distributors should generally consider exactly how their goods transactions could "go south," before they do, and that their contractual protections are not lost in translation. The CISG is not a substitute for a well-drafted sales contract or set of goods transactions forms, but it should be considered along with other applicable law in transactions negotiations and disputes.
For distributors interested in this topic or who might have further questions, Fred can be contacted at 312-840-7004 or at [email protected].
This article originally appeared in ID's January/February print edition. To view the digital edition, click here.