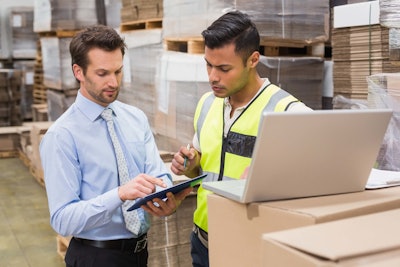 Industrial distributors face innumerable challenges in today's business environment, as disruptive factors continue to impact the traditional ways business has been conducted. For many, inadequate or outdated e-commerce capabilities have become a barrier to success, as buyers increasingly look to the web for a convenient, user-friendly purchasing experience.
But not all of these buyers fit neatly into the same category. There's strong evidence suggesting that Millennials – those born in the 1980s and 1990s – are leading some interesting trends as they increasingly influence the purchasing process.
Many in the Millennial set are what you'd consider to be "digital natives." They've grown up with technology embedded in everything they do and, therefore, have different expectations when it comes to the role of technology in a business setting. Specifically, they expect to conduct business in a multi-channel environment.
According to a recent report developed by UPS, those expectations, among other findings, mean that distributors failing to rise to those demands risk losing business from this next generation of buying leadership. In "UPS Industrial Buying Dynamics Study – Evolution of the Distributor Value Proposition," survey results show that 79 percent of those between ages 21-30 are buying online.
"Millennials are a generation raised on sophisticated service such as websites that offer detailed product specs and photos, online chat and 24/7 customer service," explains Brian Littlefield, Marketing Director for the UPS Industrial, Automotive and Aerospace customer segments. "Distributors wanting to attract and retain this group will need to better understand and deliver on their wants and needs."
And there's another issue for distributors to consider. The UPS study also revealed that Millennials were more inclined to purchase direct from a manufacturer, suggesting that they are less likely to see the value of purchasing through an intermediary. And not only are these buyers more apt to go direct, they're also more likely to make purchases through third-party websites. In fact, 51 percent said they have already made purchases through marketplaces such as Amazon and Alibaba. "We've theorized that their high expectations may be what's driving Millennials' greater use of third-party websites which, it could be argued, offer more user-friendly functionality than many middle-market distributor sites," adds Littlefield.
The report goes on to suggest that distributors might not feel the full impact of this generation's demands and choices for some time, which is why advance planning and strategy is key – but action is needed soon. Eighty-five percent said they'd switch spending to a website that's more user-friendly, signaling that Millennial behavior may be a leading indicator of the shift from relationship-based loyalty to experience-based.
Further, UPS reports that 99 percent of Millennials surveyed have either purchased direct from manufacturers or have considered doing so. With this in mind, distributors ought to assess whether the value they bring to the table is both desirable and clear to the end customer – especially Millennials.
For the full results of the UPS report, click here to download the UPS Industrial Buying Dynamics Study – Evolution of the Distributor Value Proposition.