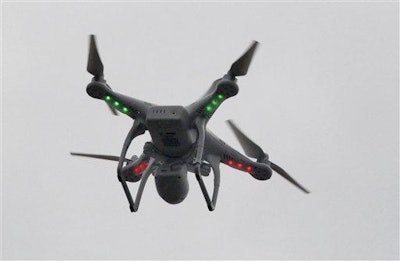 The U.S. government has the power to hold drone operators accountable when they operate the remote-control aircraft recklessly, a federal safety board ruled Tuesday in a setback to small drone operators chafing under Federal Aviation Administration restrictions.
The FAA had fined Raphael Pirker, an aerial photographer, $10,000 for operating his Ritewing Zephyr in a reckless manner on the University of Virginia campus in 2011. An administrative law judge with the National Transportation Safety Board, which hears appeals of Federal Aviation Administration enforcement actions, sided with Pirker earlier this year, saying the FAA hasn't issued any regulations specifically for drones and therefore can't determine their use.
But the FAA appealed the decision to the four-member safety board, which said Tuesday that the small drone is a type of aircraft that falls under existing rules and sent the case back to the judge to decide if it was operated recklessly.
"It's a huge win for the FAA, and signals it's not going to be the Wild West for drones, but a careful, orderly, safe introduction of unmanned aircraft systems into the national airspace system," said Kenneth Quinn, a former FAA general counsel.