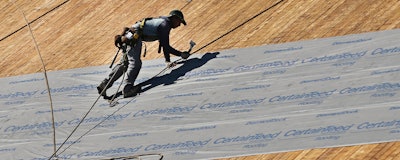 WASHINGTON — U.S. services firms expanded at a slightly slower rate in October, after achieving a record pace in September in a sign of the economy's strength and endurance.
The Institute for Supply Management, which is composed of purchasing managers, reports that its services index dipped to 60.3 in October, down from 61.6 in September. Readings above 50 point to further growth. Services companies have been expanding for 105 months, or nearly nine years.
Seventeen services industries reported growth last month, with just educational services declining.
Multiple companies surveyed for the index said they're experiencing strong demand, but several firms also warned that tariffs could weigh on their businesses in the coming months.
Private services companies account for more than 70 percent of U.S. nonfarm jobs.