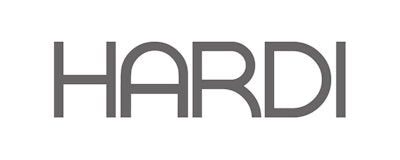 COLUMBUS, OH — Heating, Air-conditioning & Refrigeration Distributors International (HARDI) released its monthly TRENDS report, showing average sales for HARDI distributor members increased by 9.1 percent in November 2017.
The average annualized growth for the 12 months through November 2017 was 6.4 percent.

"9.1 percent growth looks good because there was the same number of billing days as November 2016 when sales were up 10.9 percent. The comparison was not easy," said HARDI Market Research & Benchmarking Analyst Brian Loftus. "Three of the regions produced double-digit growth despite being up against low teens growth last November."
"That makes two consecutive months near 10 percent gains after the late summer swoon," said HARDI Senior Economist Connor Lokar. "Demand early in the new year will be supported by healthy consumer spending, but we are trimming our outlook for new housing construction."
The Days Sales Outstanding (DSO), a measure of how quickly customers pay their bills, is now over 47 days. "The DSO is up from the low 40s at the end of the summer and this is normal," said Loftus. "47 is comparable to last year. We expect the ratio to remain in the 47 to 49 range the next couple months."
HARDI members do not receive financial compensation in exchange for their monthly sales data and can discontinue their participation without prior notice or penalty. Participation is voluntary, and the depth of market coverage varies from region to region. An independent entity collects and compiles the data that can include products not directly associated with the HVACR industry.