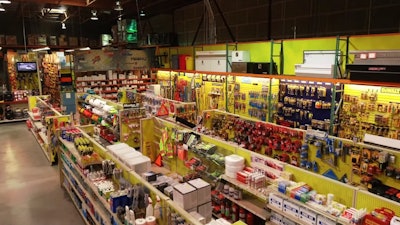 Indian River Consulting Group's Distributor Pandemic Revenue Index (PRI) — aimed to provide a weekly snapshot of how industrial distributors' sales have fared during the pandemic compared to a year earlier — may have hit a new normal, and much improved.
The latest index showed a third straight reading of at least 18.0 percent. For the selling week of Jan. 4-Jan. 8, the PRI was 18.4 percent, meaning that for the 14 distributors surveyed, their average sales were up 18.4 percent year-over-year. It followed readings of 21.3 and 18.2 for the holiday-impacted weeks of Dec. 21-25 and Dec. 28-Jan. 1, but the latest reading indicates that those holiday weeks were no fluke.
Prior to the three newest readings, the index had mostly held steady in the low to mid-single digits going back to mid-September.
"Hello 2021. Last week, we saw an expected spike due to differences in how the holidays fell last year versus this year. But we again saw strong sales growth to start the year in our first non-holiday week," noted IRCG partner Mike Emerson.
In the latest index, 10 of the 14 respondents reported increases, with two of them greater than 50 percent. Of the four distributors that reported declines, their range was between 1 and 8 percent.
IRCG would like to increase the sample size for the PRI, so if you would like to include your company, reach out to IRCG partner Mike Emerson at [email protected].
The chart below shows the weekly percent change in year-over-year sales: