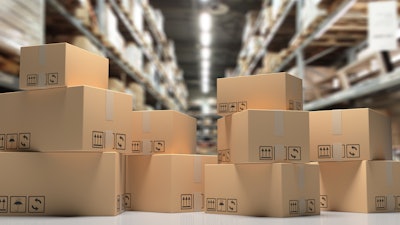 Indian River Consulting Group's weekly Distributor Pandemic Index (PRI) showed a fourth-straight improvement for the week of Aug. 31-Sept. 4 and is now essentially back in the range it was in early March before business impacts of COVID-19 set in across North America.
The latest PRI technically showed a whopping 26.6-percentage point year-over-year gain from the week before, but that was due to the Labor Day holiday that didn't occur during the same week of 2019. Factoring for that, the adjusted PRI showed a year-over-year gain of 3.4 percent — up 0.8 percentage points from the week of Aug. 24-28. That means that for the 12 distributors surveyed, their average sales for the week of Aug. 31-Sept. 4 were up 3.4 percent year-over-year. It remains the index's highest mark since a +4.5 percent reading for the week of March 9-13.
The lastest gain follows modest increases of +1.5, +0.6 and +1.2 in the previous three weeks, respectively — far better than the negative mid-single digits the PRI recorded throughout most of June and July; and negative teens throughout most of April and May.
IRCG partner Mike Emerson noted that even with the newest index's favorable five days vs. four days comparison, one distributor participant saw a year-over-year sales decrease. The other 11 distributors saw increases that ranged from 5 to 70 percent, which adjusted for the additional selling day would equate to a range of -16 percent to +36 percent.
IRCG would like to increase the sample size for the PRI, so if you would like to include your company, reach out to Emerson, at [email protected].
The chart below shows the percent change in sales in 2020 compared with the same week in 2019, unadjusted for additional selling days for the week of July 4 and Labor Day: