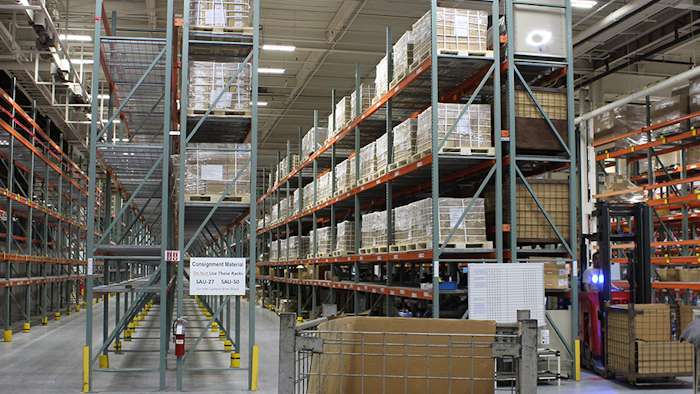 The Institute for Supply Management released its Spring 2018 Semiannual Economic Forecast, which showed that expectations for the remainder of 2018 continue to be positive in the manufacturing sectors.
Key findings from ISM's survey of manufacturing executives include:
On average, manufacturing executive respondents forecast 6.6 percent revenue growth for 2018 — up 1.5 percentage points from the December 2017 forecast and 2.5 points above the actual revenue growth reported for all of 2017
The 15 industries reporting expectations of growth in revenue for 2018 — listed in order — are: Miscellaneous Manufacturing; Fabricated Metal Products; Transportation Equipment; Plastics & Rubber Products; Petroleum & Coal Products; Electrical Equipment, Appliances & Components; Computer & Electronic Products; Wood Products; Primary Metals; Machinery; Chemical Products; Paper Products; Furniture & Related Products; Food, Beverage & Tobacco Products; and Nonmetallic Mineral Products.
Purchasing and supply managers report that their companies are currently operating, on average, at 85.8 percent of normal capacity, the same as in December 2017, as well as an increase from the 82.5 percent reported in May 2017
Production capacity in manufacturing is expected to increase 4.9 percent in 2018 — up from the 2.7-percent increase predicted in December 2017 and the 4.3-percent increase reported in December 2017 for all of 2017
Survey respondents expect a 10.1-percent increase in capital expenditures in 2018 — notably higher than the 2.7-percent increase predicted by the panel in the December 2017 forecast for 2018
In the December 2017 forecast, respondents predicted an increase of 1.3 percent in prices paid during the first four months of 2018; they now report prices actually increased by 4.8 percent
ISM's Manufacturing Business Survey respondents forecast that manufacturing employment will increase by 1.8 percent by the end of 2018, compared to the end of 2017
Increased revenue is expected in 2018 as purchasing and supply management executives predict an overall net increase of 6.6 percent in sector business revenue for 2018 over 2017 — up 1.5 percentage points higher than the 5.1-percent increase forecast in December 2017 for all of 2018 and 2.5 percentage points higher than the 4.1-percent increase reported for 2017 over 2016.
"With operating rate at 85.8 percent, an expected capital expenditure increase of 10.1 percent, an increase of 5 percent for prices paid for raw materials and employment expected to increase by 1.8 percent by the end of 2018 compared to the end of 2017, manufacturing is positioned to grow revenues while managing costs through the remainder of the year," the ISM manufacturing summary said.
"With 15 of the 18 manufacturing sector industries predicting revenue growth in 2018, when compared to 2017, U.S. manufacturing continues to move in a positive direction. However, finding and onboarding qualified labor and being able to pass on raw material price increases will ultimately define manufacturing revenues and profitability," says Fiore.
Other findings from special questions asked to manufacturing executive panelists:
77.9 percent said their firm has had difficulty hiring workers to fill open positions in the past six months
53.3 percent said their firm has raised wages in the past six months to recruit new hires
47.9 percent said their firm has offered additional training for new hires in the past six months
35.5 percent said in the past six months their firm has increased capital spending plans for the next 12 months

Of those who increased spending plans, 68.9 percent cited 'General business outlook' as a reason

73.9 percent said they believe tariffs will raise the price of goods they produce and deliver
Of those that believe tariffs will raise their prices, the average price increase respondents expect was 5.4 percent
57.5 percent said they believe tariffs will cause delays and disruptions in their supply chain