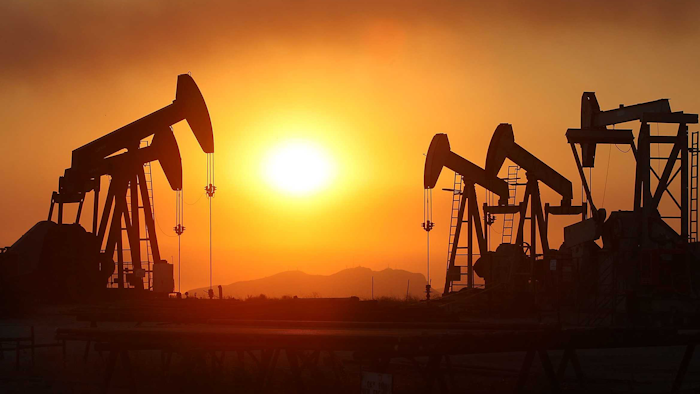 The U.S. active rig count dipped by one last week, while the price of oil started and ended the week near the $65 mark.
Friday's U.S. combined oil and gas rig count — provided by oilfield services provider Baker Hughes — slid to 946, which was up 217 year-over-year (YoY), or 29.8 percent. The U.S. added six oil rigs, with its count of 765 up 182 YoY, or 31.2 percent. The U.S. lost seven gas rigs to a current count of 181, which is up 36 YoY, or 24.8 percent. The U.S. miscellaneous rig count remained at zero.
Of last week's combined rig count Colorado added two, while North Dakota and Ohio each added one. Wyoming lost three, while Louisiana and Texas lost one apiece.
Canada/North America
Canada's seasonal rig count gain continued last week, although considerably slower than recent weeks. Canada added four rigs last week after gaining 13, 49 and 102 the previous three weeks, respectively. Canada's rig count has now risen by 206 since the count taken Dec. 29. Canada's combined count rose to 342, which is down by one YoY, or 0.3 percent. Canada added 14 oil rigs and lost 10 gas rigs, with its oil rig count of 234 now up by 37 YoY (18.8 percent) and its gas rig count of 108 down by 38 (26.0 percent).
Friday's North American combined rig count of 1,288 increased by three from a week earlier and is now up by 216 YoY, or 20.1 percent.
Oil Price Update
The price of oil — which has been on a steady climb ever since August 2017 — ended the workweek Friday a bit lower than it started. WTI Crude oil opened Monday, Jan. 29 at $66.33 and sunk to $63.39 on Tuesday evening before climbing all the way back to a week-high of $66.27 Thursday evening. Oil took another dive Friday morning down to $64.53 and eventually rallied to close the week at $65.45. Oil opened Monday morning at $64.87 and was at $64.94 as of 8:33 a.m. CT.