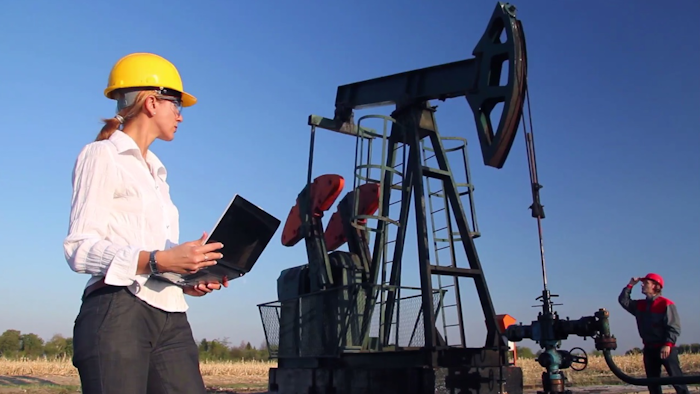 Following a steady climb throughout the second half of 2017, the price of oil opened 2018 at its highest mark since June 2015, while the current U.S. oil & gas rig count dipped this past week and Canada's fell drastically.
The U.S. active rig count continued its recent up-and-down stretch in the final week of 2018, losing two rigs to a mark of 929. Friday's (Dec. 29) combined active oil and gas rig count — provided by oilfield services provider Baker Hughes — was up by 271 year-over-year (YoY), or 41.2 percent.
The U.S. oil rig count held steady for a second straight week at 747. That count is up 222 YoY, or 42.3 percent. The U.S. lost two gas rigs, moving its count to 184. The gas rig count is up by 50 YoY, or 37.9 percent. The U.S. miscellaneous rig count remained at zero.
Of last week's combined rig count, Colorado and Oklahoma each added one, while North Dakota and Texas each lost a pair and Utah lost one.
Canada/North America
Canada's rig count ended 2017 on a woeful note. After losing 28 rigs a week earlier, Canada's count fell by a whopping 74 this past week — its biggest one-week change since a 91-rig loss on March 24 of 2017. Canada's combined count sunk to 136, which is now down by 21 YoY, or 13.4 percent. Canada lost 58 oil rigs and 16 gas rigs, with its oil rig count of 62 now up by 10 YoY and its gas rig count of 74 down by 26 YoY.
Friday's North American combined rig count of 1,065 fell by 76 from a week earlier and is now up by 250 YoY, or 30.7 percent.
Oil Price Update
The price of WTI Crude oil begins 2018 in a sizably better spot than a year earlier. Oil opened Jan. 1 at $60.21, nearly $8 better than a year earlier. Oil opened Dec. 26 at $58.54 and held steady through Thursday before climbing through the weekend and Monday. Oil closed Friday, Dec. 29 at $60.11 and reached as high as $60.67 in Tuesday's early morning hours — its highest mark since June 29, 2015 ($61.83). Oil was at $60.40 as of 9:19 a.m. CT Tuesday.