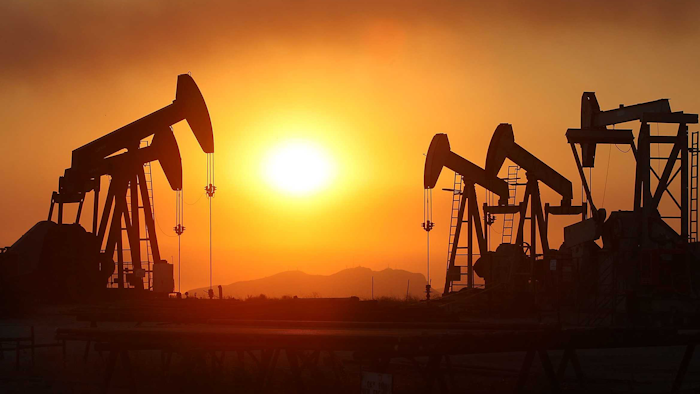 The U.S. active rig count appears to have leveled off as 2017 comes to a close, with the count hovering near the 930-mark in recent weeks.
After a five-week gain streak, the count has more-or-less stalled in December near the 930-mark, adding one rig last week. Friday's combined U.S. oil and gas rig count of 931 — provided by oilfield services provider Baker Hughes — was up 278 year-over-year (YoY), or 42.6 percent.
The U.S. oil rig count held steady at 747. That count is up 224 YoY, or 42.8 percent. The U.S. added one gas rig, raising its count to 184. That gas rig count is up 57 YoY, or 42.6 percent. The U.S. miscellaneous rig count remained at zero.
Of last week's combined rig count, New Mexico added four and North Dakota added one, while Texas and Wyoming each lost a pair and Oklahoma lost one.
The December stall contrasts with 2016, when the combined count gained by more than 60 throughout the month.
Canada/North America
After a sizable 19-rig gain one week earlier, Canada's rig count plummeted by 28 last week — the count's biggest one-week change since a 33-rig gain on June 6 of this year.
Canada's combined rig count sunk to 210 — which is now down by 14 YoY, or 6.3 percent. Canada lost 14 oil and gas rigs apiece last week, with its oil rig count of 120 now up by 14 YoY and its 90 gas rigs down by 23.
Friday's North American combined rig count of 1,141 grew by fell by 27 and is now up by 264 YoY, or 30.1 percent.
Oil Price Update
The price of WTI Crude oil climbed throughout last week and through Christmas Day, looking poised to end 2017 at or near its highest mark of the year. Oil opened Monday, Dec. 18 at $57.61 and surpassed $58 by Wednesday afternoon. It regressed to a low of $57.65 on Thursday morning before hitting $58.33 a few hours later, and was up-and-down most of Friday before closing the trading period that day at $58.42 before the holiday weekend. Trading resumed Monday evening, with oil beginning Tuesday at $58.54 and it was at $58.70 as of 9:00 a.m. CT.