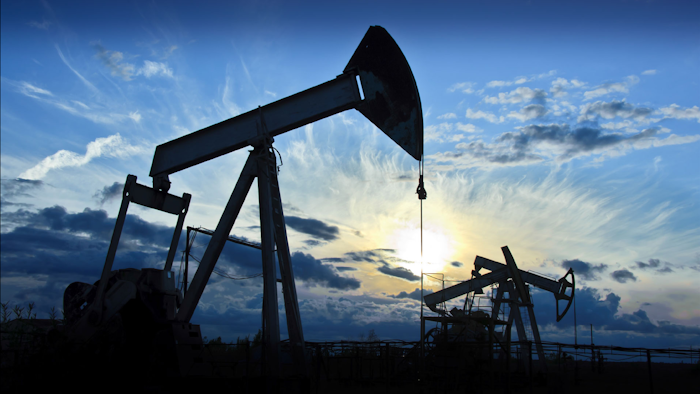 The price of oil jumped above $51 on Monday morning for the first time since this past May, while the U.S. combined active oil rig count continued its sluggish performance with a slight dip last week.
The combined rig count — provided by oilfield services provider Baker Hughes — fell by one last week following an eight-rig slide the week before. The current total of 935 is up by 83.0 percent year-over-year and up by 131.4 percent since bottoming out at 404 in May 2016. Friday's mark is the lowest combined total since this past June 16 (933).
Oil rigs comprised 79.6 percent of Friday's total — the first time falling below 80.0 percent since June 9 (79.9).
Last week's U.S. oil rig count fell by five to 744. Its count is up 78.0 percent year-over-year and up 135.4 percent since bottoming out at 316 on May 27, 2016.
The U.S. gained gas rigs last week, moving its current mark to 190. The active gas rig count is up 106.5 percent year-over-year and up by 134.6 percent since bottoming out at 81 on Aug. 5 and Aug. 26, 2016.
The U.S. miscellaneous rig count remained at zero.
Of last week's combined rig count, Louisiana gained three, while Alaska, New Mexico and Texas each added one. North Dakota and Oklahoma lost three each, while Colorado lost a pair.
Canada/North America
Canada's combined rig count rose by eight this past week, gaining 10 oil rigs and losing two gas rigs. The country's total rig count increased to 220, which is up 59.4 percent year-over-year, with its 122 oil rigs up by 45 and its 98 gas rigs up by 37.
Friday's North American combined rig count of 1,155 was up by seven from a week earlier. It is up by 506 year-over-year, or 78.0 percent.
Oil Price Update
WTI closed last Monday (Sept. 18) at $49.91 and fell to $49.48 a day later, but grew the rest of the week. Oil closed Wednesday at $50.41 and ended the week at $50.66. Oil opened Monday at $50.65 and jumped to $51.39 — its highest mark since May 23( $51.47) — in the morning hours. It was at $51.37 as of 9:02 a.m. CT.