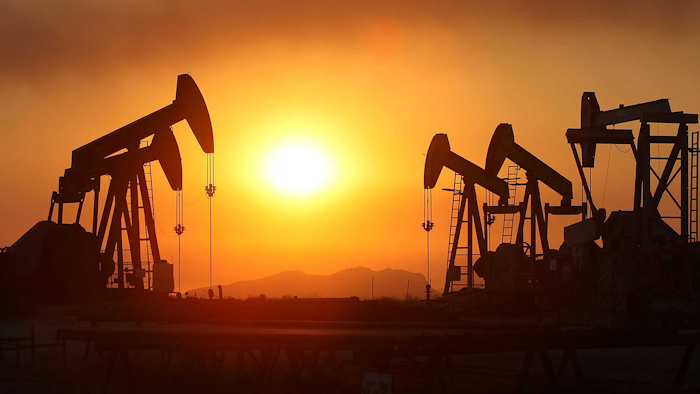 The U.S. combined active oil and gas rig count took a notable decline last week, continuing its overall recent sluggish performance after a longstanding period of growth.
Friday's combined rig count — provided by oilfield services provider Baker Hughes — fell by eight following two straight weeks of increase (that combined to add only four). The current total of 936 is up by 85.0 percent year-over-year and up by 131.7 percent since bottoming out at 404 in May 2016. Friday's mark is the lowest combined total since this past June 16 (933).
Oil rigs comprised 80.0 percent of Friday's total.
The U.S. oil rig count fell by seven to 749. Its count is up 80.0 percent year-over-year and up 137.0 percent since bottoming out at 316 on May 27, 2016.
The U.S. lost one gas rigs last week, moving its current mark to 186. The active gas rig count is up 109.0 percent year-over-year and up by 129.6 percent since bottoming out at 81 on Aug. 5 and Aug. 26, 2016.
The U.S. miscellaneous rig count remained at zero.
Of last week's combined rig count, West Virginia was the lone state to add any, gaining one. Louisiana and Texas each lost three, while Colorado, New Mexico and North Dakota lost one apiece.
Canada/North America
Canada's combined rig count rose by 10 this past week, all from oil rigs. The country's total rig count increased to 212, which is up 60.6 percent year-over-year, with its 112 oil rigs up by 37 and its 100 gas rigs up by 44.
Friday's North American combined rig count of 1,148 was up by two from a week earlier. It is up by 510 year-over-year, or 79.9 percent.
Oil Price Update
The oil and gas industry is still in recovery mode from Hurricanes Harvey and Irma — and will be for some time. Supply was reduced during and in the immediate aftermath of Harvey, causing prices to rise until demand fell in part due to Irma a week later. Oil opened last Monday (Sept. 11) at $47.58 and was as low as $47.00 that day before beginning a sharp rise through the rest of the week. Oil closed Sept. 11 at $48.07, gained nearly $1 on Wednesday and jumped to a high of $50.50 on Thursday — its highest since Aug. 10. Oil hovered near $50 on Friday and closed the week at $49.89. It opened Monday at $49.85 and was at $49.72 as of 9 a.m. CT.