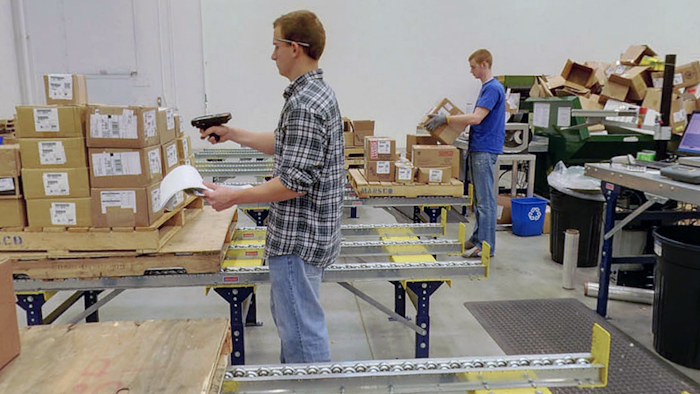 The U.S. Bureau of Labor Statistics released its April employment report on Friday, showing that the national unemployment rate sank to its lowest level in 10 years.
The report said the U.S. added 211,000 nonfarm jobs in March, while the unemployment rate improved by one-tenth of a point from March to 4.4 percent — its best mark since May 2007.
Manufacturing added 6,000 jobs in April, losing 3,000 in durable goods manufacturing and adding 9,000 in nondurable goods. The April manufacturing unemployment rate fell 0.6 percentage points from March to 3.9 percent. The unemployment rate for installation, maintenance and repair occupations increased 0.7 points to 7.6 percent.
The biggest manufacturing jobs gains were in food manufacturing (+9,100) motor vehicles and parts (+2,800) machinery (+2,200), chemicals (+1,600) and primary metals (+1,500), while the biggest losses were in fabricated metal products (-3,500), computer and electronic products (-1,700), printing (-1,500) and electrical equipment and appliances (-1,100).
Mining added 8,800 jobs in April, with 6,700 of them coming from support activities. The mining unemployment rate for mining, quarrying and oil & gas extraction decreased by more than half of March's 9.5 percent to 4.7 percent in April.
Oil and gas extraction added 1,000, while non-oil & gas mining added 1,100.
Construction added 5,000 jobs in April, with 4,300 of them coming from heavy and civil engineering construction. The construction unemployment rate increased 0.3 points from March to 6.3 percent.
Building construction added 1,300 jobs, with residential losing 2,700 and nonresidential adding 4,000
Speciality trade contractors lost 1,500 jobs, with residential adding 3,600 and nonresidential losing 5,100
Wholesale trade added 8,200 jobs in April, with 6,800 in durable goods and 1,700 in nondurable goods. The unemployment rate for wholesales and retail trade decreased 1.1 points to 4.2 percent.
Transportation and warehousing added 3,500 jobs in April, with warehousing and storage adding 2,500. Average weekly hours were 38.7, up from March's 38.4.
Retail trade added 6,300 jobs in April, though building material and garden supply stores lost 5,100.