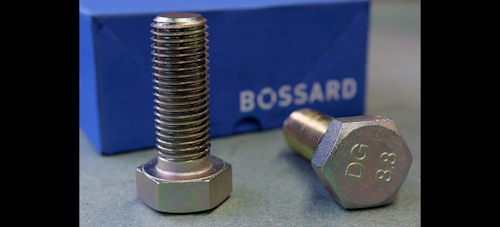 Zug, Switzerland-based fastener distributor Bossard — No. 26 on Industrial Distribution's Big 50 List — reported its 2017 first quarter fiscal results on Monday, led by overall growth powered by strong sales in the U.S.
The company posted total Q1 sales of $196.2 million, up 16.8 percent year-over-year in local currency.
In Europe — comprising 57.7 percent of the total business — Q1 sales of $113.2 million increased 11.7 percent in local currency
In the U.S. — comprising 28.8 percent of the total business — Q1 sales of $56.4 million increased 28.4 percent in local currency. That figure includes Bossard's 2016 acquisition of Massachusseets-based Arnold Industries, though the company notes U.S. growth was strong even without that addition, noting U.S. organic growth was 15.5 percent. "The cooperation with the largest U.S. electric vehicle manufacturer, which is continually increasing its production volumes, is reflected in the substantially higher sales," Bossard said.
In Asia — comprising 13.5 percent of the total business — Q1 sales of $26.6 million increased 17.0 percent in local currency
Bossard's total Q1 organic sales increased 10.3 percent year-over-year.
"The high growth rates in all market regions confirm our investment and acquisition decisions of recent years," Bossard CEO David Dean said. "Year after year, we have proven that we are able not only to grow, but to grow profitably. We will continue to be guided by this principle also in the future."
Bossard said it is expecting full year 2017 sales of between $743.5 million to $753.5 million, compared to 2016 sales of $689 million.