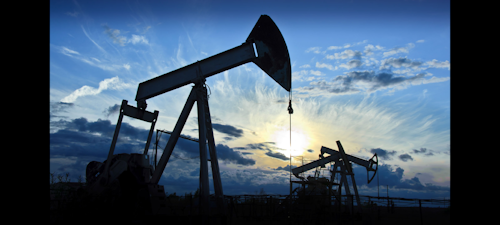 The U.S. added another 21 rigs exploring for oil and gas last week, while oil prices held steady after falling more than $4.50 the week before.
Friday's active U.S. rig count rose to a total of 789, its ninth straight week of increase. The count, provided by oilfield services provider Baker Hughes, is up 65.8 percent year-over-year and up 95.3 percent since bottoming out at 404 in May 2016.
The U.S. added 14 oil rigs last week, pushing its current mark to 631. It was the ninth straight week the oil rig count has grown, and 19th week in the past 20. The 631 figure is its highest since Sept. 25, 2015 (641), is up 63.0 percent year-over-year and has essentially doubled since bottoming out at 316 last May (+99.7 percent). The current total is still far below the the 1,600 mark it checked in at on Oct. 10, 2014, but has grown steadily for nine months.
The U.S. added six gas rigs last week for its second straight increase. The active gas rig count of 157 is up 76.4 percent year-over-year, and up 93.8 percent since bottoming out at 81 in August 2016.
The U.S. added one miscellaneous rig, with that count now at one.
Oklahoma led the overall rig count gain, adding 10 last week. Oklahoma's current count of 111 is up 68.2 percent year-over-year. North Dakota added five, Texas added four, Colorado and Utah each added two and Alaska added one. Wyoming lost two, while Louisiana and New Mexico each lost one.
Canada's rig count continued to decline, losing 39 last week. It lost 31 oil rigs and 10 gas rigs, while adding two miscellaneous rigs. Even with those declines, Canada's current combined rig count is up 300 percent year-over-year, with its 149 oil rigs up by 137 and its 125 gas rigs up by 57.
Friday's combined North American rig count of 1,065 is down 18 from a week earlier. It is up 520 year-over-year, or 95.4 percent.
Oil Price Update
After diving by $4.55 the week before, U.S. Brent crude oil prices held steady last week. Oil opened March 13 at $51.49 and closed Friday at $51.76. Oil was at $51.33 as of 8:45 a.m. CT Monday morning.
Until March 8, oil had closed at between $54.26 and $57.49 each day since Dec. 1.