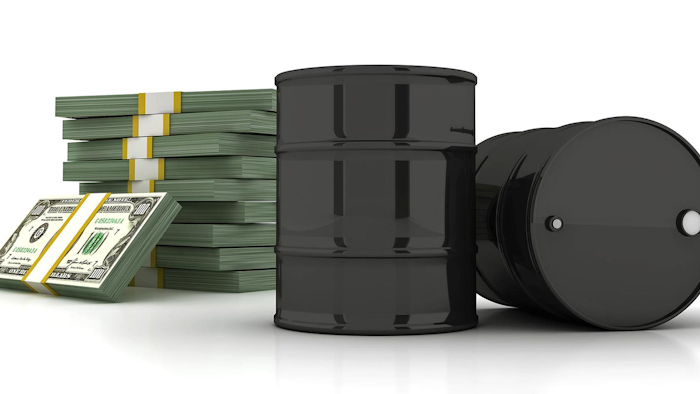 A recent increase in oil prices and promising projections for 2017 apparently prompted a sharp increase in proposed spending by the U.S. oil industry this year.
The Wall Street Journal reports that more than a dozen prominent U.S. oil producers released 2017 budgets that, on average, called for a 60 percent increase in capital expenditures.
They ranged from an 18 percent increase by Hess, which drills in North Dakota's shale deposits, to a 137 percent jump proposed by Denver's Extraction Oil & Gas.
Oil companies worldwide slashed their budgets and laid off thousands of workers in an effort to weather oil prices that plummeted in late 2014 and remained low for another two years.
Members of OPEC, led by Saudi Arabia and its Persian Gulf allies, increased their production in hopes of snuffing out competition from more expensive fracking operations in North America.
The fracking industry, however, proved to be resilient, and OPEC recently agreed to curb production as low oil prices hammered their own budgets.
The agreement pushed oil prices over the $50 threshold, and analysts expect prices to continue to rise this year. U.S. oil companies, meanwhile, are anxious to bolster their operations for seeking out and tapping new oil wells.
Paal Kibsgaard, CEO of oilfield services giant Schlumberger, cautioned last week that the "pace and scope of the recovery from here is uncertain," but producers appear to already be jumping back into the market with both feet.
The number of oil rigs operating in the U.S. generally increased in late 2016 and into the new year, and last week showed the largest one-week jump since early 2013.
"People are just optimistic that we have put the worst behind us," Raymond James analyst Praveen Narra told the Journal.