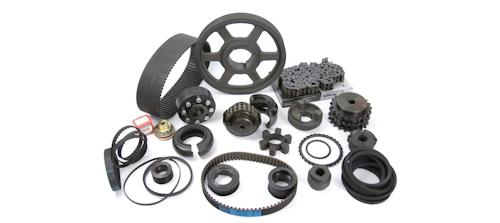 CHICAGO — The PTDA Business Index for 3Q2016 indicates slower growth with a reading of 46.9, slightly lower than the 50.4 reading in 2Q2016. The PTDA Business Index reading is lower than the October 2016 PMI Index of 51.9.
Q3's reading of 46.9 trailed Q2's 50.4, indicating contraction in the power transmission/motion control industry.
[Note: The Index reading indicates the rate of change compared with the previous period. For example, a reading of 50 indicates no change from the prior period while readings above 50 indicate growth and below 50 indicate contraction. The further the Index is above or below 50 suggests a faster or slower rate of change.]
The entire 3Q2016 PTDA Business Index report is available through PTDA's website at ptda.org/Index. It includes distributor and manufacturer breakout data in addition to historical data. The PTDA Business Index also includes macro and micro analysis from ITR Economics with actionable suggestions to help users reduce risk and drive practical and profitable decisions. The PTDA Business Index is modeled after the widely respected Purchasing Managers Index (PMI) and tracks change in business activity, new orders, employment, supplier deliveries, inventories, prices and backlog in the PT/MC industry to arrive at an overall index.
The Power Transmission Distributors Association (PTDA) is a global association for the industrial power transmission/motion control (PT/MC) distribution channel.