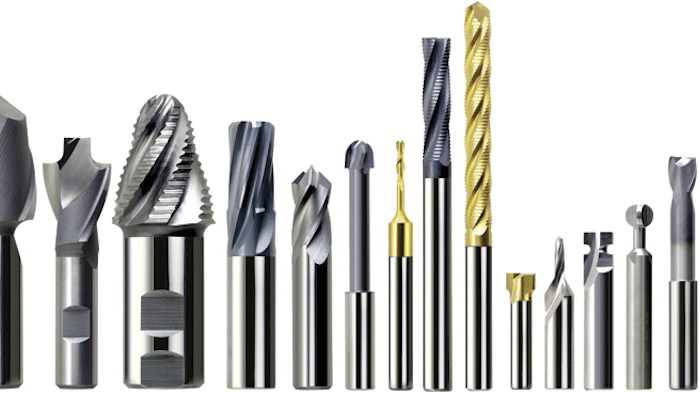 MCLEAN, VA — September U.S. cutting tool consumption totaled $171.09 million according to the U.S. Cutting Tool Institute (USCTI) and the Association For Manufacturing Technology (AMT). This total, as reported by companies participating in the Cutting Tool Market Report (CTMR) collaboration, was down 2.3 percent from August's $175.21 million and down 0.1 percent when compared with the total of $171.34 million reported for September 2015. With a year-to-date total of $1.524 billion, 2016 is down 7.5 percent when compared with 2015.
These numbers and all data in this report are based on the totals reported by the companies participating in the CTMR program. The totals here represent the majority of the U.S. market for cutting tools.
"With the slight improvement in the year-over-year numbers, it could be that market anxiety is improving and the Cutting Tool Industry can push towards focused improvements in productivity to better serve the global markets," says Brad Lawton, Chairman of AMT's Cutting Tool Product Group. 
Steve Kline, Jr.,  Director of Market Intelligence at Gardner Business Media, adds to the positive outlook of the market saying "My two favorite leading indicators for cutting tool orders — the Gardner Business Index and durable goods new orders — have moved in a positive direction for at least the last six months. That is the typical lead of these two metrics compared with cutting tool orders. So, while cutting tool orders remained weak in September, I expect the momentum in cutting tool orders to improve for the remainder of 2016 and into 2017. " 
The Cutting Tool Market Report is jointly compiled by AMT and USCTI, two trade associations representing the development, production and distribution of cutting tool technology and products. It provides a monthly statement on U.S. manufacturers' consumption of the primary consumable in the manufacturing process — the cutting tool.  Analysis of cutting tool consumption is a leading indicator of both upturns and downturns in U.S. manufacturing activity, as it is a true measure of actual production levels.