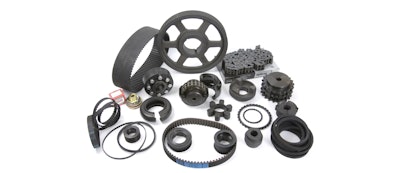 The Power Transmission Distributors Association (PTDA) said that its fourth quarter Sales History & Outlook Report (SHOR) shows that power transmission/motion control (PT/MC) distributor sales grew at a slower rate in the fourth quarter of 2015 compared to 2014.
PTDA said its report shows sales grew 9.4 percent in Q4. That's a decline from 10.6 percent growth in Q3 and 11.7 percent in Q2. The group said sales for 2016 are expected to continue to decelerate before recovering in the second half of the year.
PTDA's quarterly SHOR collects company sales data each quarter from PT/MC distributors and manufacturers and presents the aggregate results in customized reports. SHOR tracks total PT/MC sales for both distributors and manufacturers.