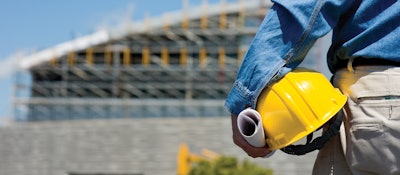 Non-residential construction starts declined 6.9 percent from November to December in the U.S., according to a new report from construction data provider CMD. December's new construction total, $22.2 billion, was 7 percent lower than December 2014.
The retreat in construction starts was only slightly higher than the construction activity typical of November-to-December. However, compared to the five-year average for December from 2010 to 2014, starts increased 9.2 percent.
Among the three major sub-categories of non-residential construction, commercial and heavy engineering/civil activity decreased 4 and 6.2 percent respectively, but by far the most dramatic change from November to December occurred in industrial work (512.9 percent increase). Industrial starts can fluctuate month-to-month and depend on getting the go-ahead for large projects.
On another positive note, year-over-year employment in construction ended in 2015 with an increase of 4.2 percent, leading all major employment sub-categories